How to Get a Canadian Work Visa from Nigeria
Steps On How To Secure Canadian Work Visa
How to Get a Canadian Work Visa from Nigeria is always a trending topic. We recently discussed how to immigrate to Canada from Nigeria. We're now delving into what it takes to secure a Canadian Work Visa from Nigeria.
In reality, Canada is already accepting and processing work visa applications, with nurses and agricultural workers being prioritized.
How to Get a Canadian Work Visa from Nigeria
If you fulfill the visa requirements of a work permit program, you can apply for a Canadian work visa from Nigeria. You might be interested in learning more about how to get accredited to work in Canada.
Steps On How to Get a Canadian Work Visa from Nigeria
Below are carefully crafted steps on how to secure a Canadian work visa from Nigeria.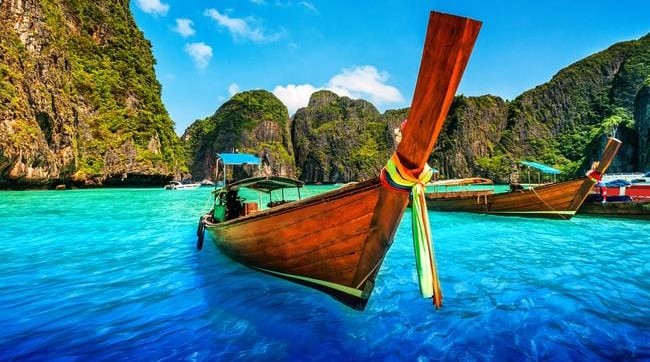 Step 1: Find for a Job in Canada
Before you may apply for a work visa in Canada, you must have a legitimate employment offer. Finding work in Canada from Nigeria is achievable due to the country's various talents and labor shortages caused by its aging population. One in every four Canadians is presently retiring, resulting in a large number of job openings that companies can only fill with the assistance of foreign employees.
N/B: The sort of Canadian work visa you qualify for will determine the type of employment offer you receive in Canada. You might want to look at the Top Job Search Sites in Canada.
Top 15 Jobs in Canada

S/N
Occupation
Average Annual Salary in CAD (Source: Neuvoo)
1
Project manager
$90, 675
2
Software developer
$85, 600
3
Registered nurse
$80, 126
4
HR manager
$78, 975
5
Financial advisor
$77, 739
6
Electric engineer
$74, 997
7
Accountant
$58, 500
8
Driver
$44, 234
9
Administrative assistant
$43, 875
10
Welder
$43, 875
11
Sales associate
$37, 050
12
Accounts payable and receivable clerk
$34, 750
13
Customer service representative
$34, 125
14
General labourer
$31, 919
15
Merchandiser
$31, 346
Recommended: Highest Paying Engineering Jobs For Immigrants In Canada
Can I work in Canada if I don't have a job offer?
Yes, you may be allowed to apply for a Canadian work visa without a job offer in very special situations. For example, if you study in Canada and graduate with a Canadian certification, you may be eligible to apply for a Post-Graduate Work Permit (PGWP) even if you do not have a job offer. This will allow you to remain and obtain essential Canadian job experience that will help you in the future.
Step 2: Obtain a Labor Market Impact Assessment (LMIA)
If your Canadian employment offer is not backed by a Labour Market Impact Assessment (LMIA), it will most likely be rejected when you apply for a Canadian work visa from Nigeria. This is due to the fact that the majority of work permit programs that allow foreigners to live and work in Canada on a temporary basis generally need a work permit. You might want to know how to get accredited to work in Canada.
What exactly is an LMIA?
An LMIA is a document provided to Canadian companies who need to engage foreign workers because they are unable to fill a post locally. This implies that you can only acquire an LMIA from a Canadian employer who desires to recruit you. When you apply for a work visa, you must provide a copy of the LMIA paperwork.
Step 3: Use Pilot Programs to Work Towards a Permanent Future in Canada
A one-of-a-kind option to work in Canada from Nigeria is to apply for a work visa through one of two fantastic Canadian immigration pilot programs developed particularly for agricultural workers and carers from other countries. There is a constant need for people in these sectors, so obtaining work will not be difficult. Furthermore, your job experience in Canada will assist you and your family in permanently settling in the country.
How Does Pilot Programs Work?
When you apply for your work visa, you will also apply for permanent residency. Your application for permanent residency will be completed as soon as you complete the requisite working hours in Canada.
What is the cost of a Canadian Work Visa?
When you submit your work permit application, you must pay an application processing fee. When you apply for the first time, you will be given both a work permit and a visa to enter Canada. Dependent family members may be permitted to accompany you to Canada.
Canadian Work Visa Application Fees

Visa Type
Cost
Work permit
 $155 per person
Work permit extension
$155 per person
Open work permit
$100 per person
Live and Work in Canada as a Permanent Resident
It is often simpler to apply for and reside in Canada through an immigration program rather than seeking to obtain a work visa from Nigeria. This is especially true if your occupation is not in great demand and you are unable to secure a job offer accompanied by an LMIA. The next best option is to apply for immigration through the Express Entry system.
How To Enter the Express Entry Draw from Nigeria
You may apply for permanent residency in Canada from Nigeria through the popular Express Entry route, which is meant for skilled foreign workers. From an online pool of candidates, the Express Entry system chooses qualified individuals for permanent residency. The system is appropriately named Express Entry because it processes applications for permanent residency in a record-breaking six months.
Candidates in the Express Entry pool are evaluated using the Comprehensive Ranking Method, which is a point-based system (CRS). Each candidate is assigned a score based on qualifying criteria such as their age, work experience, level of education, spouse's qualifications, and so on. In biweekly drawings, the top-scoring applicants get Invitations to Apply (ITA) for permanent residence. Learn more on working in Canada.
In order not to miss out on prompt updates from careerinfos.com, enter your email address below and hit the subscribe button beneath.
A confirmation link will be sent to your inbox or check your spam mails if its not in your inbox. Make sure you click the link to confirm your subscription in order not to miss any updates from this blog. All comments (related to the post above) should be dropped via the comment section below.