Top Reasons for Canadian Visa Rejection
FAQ's – Chances of Getting Canada Tourist Visa After Refusal
Top reasons for Canadian Visa rejection is surfed after by applicants who must have had their visa applications rejected or applicants who want to avoid having their visa applications denied. A visitor visa, also known as a Temporary Resident Visa (TRV), is an official document in your passport that tells Canadian authorities that you have met the conditions for entry into Canada as a visitor, student, or worker. Some nations need their people to have a TRV before they may immigrate to Canada.
Canadian tourist visa applications are frequently denied by an IRCC official at a Canadian embassy or High Commission for the same reasons that other types of visa applications are denied, such as:
Inability to demonstrate sufficient financial resources.
Weak evidence of intent to depart Canada after the planned vacation has ended.
Suspicious travel documents or identification documents.
Keep reading to have full grasp of top reasons for Canadian visa rejection.
Top Reasons for Canadian Visa Rejection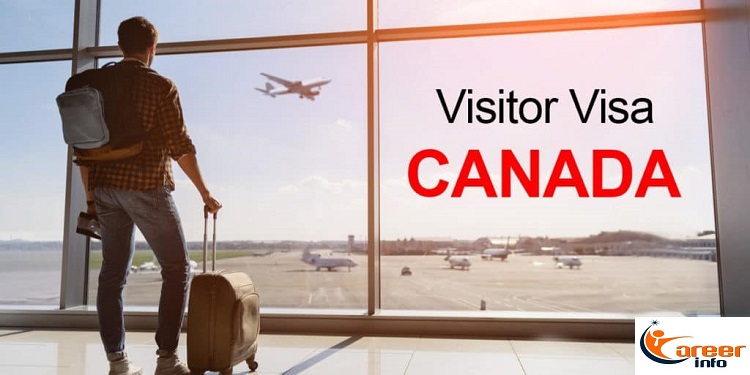 The following are the most typical errors that might cause a Canada Temporary Resident Visa (TRV) application to be denied.
Hiring an unlicensed immigration lawyer or consultant
You did not provide affidavits in your application to help it stand out.
Failure to comprehend the test used to issue a Temporary Resident Visa (TRV) / Visitor Visa
You misrepresented yourself
Submitting the IRCC Checklist's basic requirements while omitting other details/credentials.
Failed attempt to persuade the Canadian government that you do not pose a security threat.
Not been able to provide proof of all of your ties to your home country to demonstrate your intention to leave Canada.
Inability to provide enough information in your invitation letter
Haven't shown that you will be able to support yourself and your dependents financially.
You may want to explore how to find a good immigration lawyer.
Best Way to Avoid Consecutive Canadian Visa Rejections
1. Obtain your GCMS Notes from the IRCC.
What if your TRV / tourist visa application is denied by a Canadian IRCC officer? First, go through the standard procedure of reading the reasons for denial as stated in both your visa refusal letter and your GCMS Notes. Then, before reapplying, fix any errors and acquire any extra information and documentation.
2. Correct the First Mistakes
If the denial is due to an error in your application, you can correct the problem by making the necessary modifications.
Examine the information you previously supplied and give the necessary data or documentation. When doing so, make sure you have a valid justification for not providing this additional information in your first application. Otherwise, the IRCC officer may believe you are attempting to cheat the system by using fresh information from your GCMS notes. Another refusal might arise from a lack of explanation or a bad explanation.
Also See: How To Write A Good Immigration Reference Letter
3. Seek Professional Assistance
It's possible that your tourist visa to Canada was refused because you made a mistake in your application, which resulted in your visa being denied.
Here are a few examples:
Forms for visa applications that aren't properly filled out.
There are insufficient supporting papers supplied.
Ignorance on the side of the visa applicant, resulting in incorrect answers to the questions on the visa application form.
FAQ's – Chances of Getting Canada Tourist Visa After Refusal
Is it possible to reapply for a visa to Canada after being denied?
You can reapply at any time if your application to come to Canada is denied, unless your decision letter specifies you can't. However, you should only resubmit if you have new information that was not previously included.
Why do tourist visas for Canada gets rejected?
For a variety of reasons, tourist visas to Canada are denied. Provide proof that you and your family will be able to support themselves and their families throughout your stay in Canada to decrease the chances of being turned down. You have proof that you will come home. Demonstrate that you won't work or study without permission. Provide proof that you have never been convicted of a crime. Demonstrate that you do not represent a security or safety threat to Canadians. Learn how to get accredited to work in Canada.
What options do I have if my Canadian visa is denied?
First, go to IRCC and order your GCMS Notes. If you have new information that was not included in your first application, you must reapply.
Request a judicial review through the Federal Court of Canada if you believe your refusal was unjustified.
What happens if your application for a Canada visa is denied?
The applicant is told in the rejection letter of the legislation provision that applies if a Canadian visa is rejected. Additional pertinent information may be included by the IRCC officer.
Will Canada visa refusal affect US visa?
A visa denial in Canada should not usually have an impact on a visa application in the United States. The US consular official, on the other hand, may scrutinize the applicant's US application further to see if the reason for the Canada tourist visa rejection also applies to a US tourist visa.
How Do You Know If Your Canada Visa Is Approved?
If you apply for your visa in the post, you'll need it until your passport arrives. You can check inside your passport after you have it back. You'll notice a mark that says "authorized." This indicates that your visa has been approved, and you may now enter Canada.
Why are tourist visas denied?
Presenting a passport that has not been kept in excellent shape might be a cause for a visa refusal. When passport pages are removed or missing, or when the passport cover is damaged, these are examples of such instances.
What Is the Difference Between Rejection and Visa Refusal?
A visa application that has failed at the decision-making stage is referred to as a 'Visa Refusal.' The term "Visa Rejection" refers to an application that was returned to the applicant because it could not be at the decision-making stage. In summary, visa rejection occurs sooner in the visa application procedure, whereas visa refusal occurs later.
Is it easy to get a Canada visa after a USA Visa?
Certainly not. Just because you have a work or visitor visa in the United States doesn't imply you'll be able to acquire a Canadian visa. To acquire a Canadian visa, you must follow the same processes regardless of where you are from (i.e. submit the required application and documents, etc.) Learn how to enter the U.S if you are also interested in immigrating to the United States.
In order not to miss out on prompt updates from careerinfos.com, enter your email address below and hit the subscribe button beneath.
A confirmation link will be sent to your inbox or check your spam mails if its not in your inbox. Make sure you click the link to confirm your subscription in order not to miss any updates from this blog. All comments (related to the post above) should be dropped via the comment section below.