University of Saskatchewan Excellence Awards 2023
Apply For University of Saskatchewan Excellence Awards To Study In Canada
University of Saskatchewan Excellence Awards for International Students in Canada is open for application from eligible applicants for 2023/2024 academic session.
Do you want to further your study in Canada? There's good news! The application for the University of Saskatchewan Excellence Awards is currently open. In this post, we'll go through the scholarship's value, eligibility, and application procedure in detail.
University of Saskatchewan Excellence Awards
The one-time International Excellence Awards are being offered by the University of Saskatchewan. The University of Saskatchewan is a public research university in Saskatoon, Saskatchewan, Canada, founded on March 19, 1907. It is located on the east bank of the South Saskatchewan River.
Agriculture and Bioresources, Arts and Science, Edwards School of Business, Biotechnology, Dentistry, Education, Engineering, Graduate and Postdoctoral Studies, Kinesiology, Law, Medicine, Nursing, Pharmacy and Nutrition, Physical Therapy, and Veterinary Medicine are just some of the programs and courses available at the University of Saskatchewan.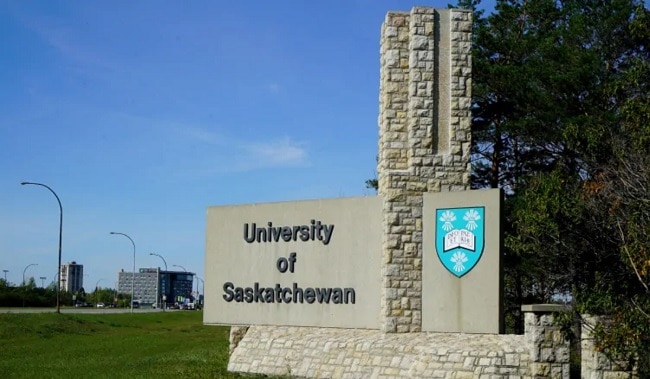 University of Saskatchewan
The provincial assembly approved an act in 1907 to create and incorporate a university for the province of Saskatchewan. The statute established the provincial university with the goal of providing facilities for higher education in all of its departments and allowing anybody, regardless of race, creed, or religion, to benefit fully.
The University of Saskatchewan is the largest educational institution in Saskatchewan, Canada. The institution is a member of the U15 Group of Canadian Research Universities and is one of Canada's top research universities based on the number of Canada Research Chairs (the 15 most research-intensive universities in Canada).
The Globe and Mail's University Report Card takes into account the views of 25,000 current undergraduates who answered 100 questions regarding their schools. The University of Saskatchewan achieved grades ranging from B+ to A+ in terms of overall academic honor, employer recognition, recognition for performing cutting-edge research, recognition for undergraduate studies, and recognition for graduate studies.
Related: Red River College Scholarships For International Students
Worth of The Excellence Awards
The Excellence Awards provide a one-time scholarship valued at $10,000 CDN.
Eligibility Criteria
To be qualified for the Excellence Awards:
You must be International students (non-Canadian citizens paying differential tuition) entering any direct-entry college at the university.
Scholars are qualified to receive the Excellence Awards in addition to a Guaranteed Entrance Scholarships.
How to Apply for University of Saskatchewan Excellence Awards
If you are applying online for undergraduate admission, you will be qualified for consideration.
Applicants must also submit the necessary supporting documents, pay the $90 CDN application fee and meet the university's admissions criteria which include English Language Proficiency by March 1.
Note that the application form can be found online.
Visit the University of Saskatchewan official website for additional information and to apply for the Excellence Awards
Application Deadline
The application deadline for these scholarships is February 21, 2023.
You may want to explore other trending Scholarship Options In Canada.
In order not to miss out on prompt updates from careerinfos.com, enter your email address below and hit the subscribe button beneath.
A confirmation link will be sent to your inbox or check your spam mails if its not in your inbox. Make sure you click the link to confirm your subscription in order not to miss any updates from this blog. All comments (related to the post above) should be dropped via the comment section below.