How To Avoid Deportation From The United States
Ways to Prevent Deportation
How to avoid deportation from the United States could be a lot easier than you ever imagined. Refugees and immigrants residing in the United States may be deported for a variety of reasons, some of which are dependent on their immigration status in the country. Preventing deportation from the United States is simple if all US rules are obeyed and the individual satisfies the requirements of his or her work or study visa while in the country.
If a person does not follow these rules, their name is added on a deportation list. When someone is placed on the deportation list, they are eligible for deportation from the United States. You may want to explore how to find a good immigration lawyer.
What are the most common reasons for deportation from the United States?
Overstaying Your Visa
Unlawful Entry
Inability to Pass a Full Background check
Perpetrating a Serious Offense in the United States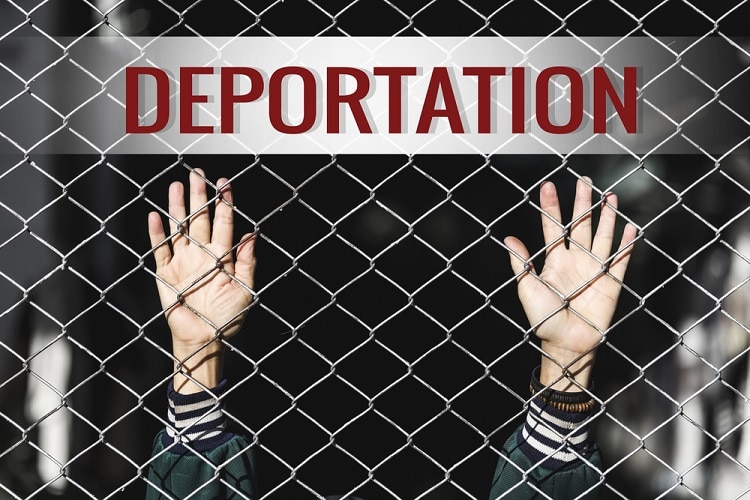 List of Crimes that leads to expulsion from the United States
A non-citizen in the United States can be deported at any moment if convicted of a severe offense. These offenses are classified as felonies and might include:
Common Reasons For Deportation

1
Burglary or theft
2
Disclosure of classified information that borders on national defense
3
Failure to appear in court
4
Firearm offenses
5
Fraud
6
Gambling offenses that are subject to sentencing of one or more years
7
Hide or assist family members or others to enter or reside in the United States unlawfully
8
Murder
9
Money laundering
10
Kidnapping
11
Obstruction of justice
12
Prostitution
13
Racketeering
14
Rape
15
Sexual abuse of a child
16
Slave Trade
17
Tax evasion
18
Trafficking in explosives, firearms or humans
19
Trafficking in drugs or other controlled substances
20
Terrorism or terrorist threats
Source: Janet Rangi
How To Avoid Deportation From The United States
These are some of the most effective strategies to avoid deportation from the United States.
Know the Requirements of Your U.S. Immigration Status
If you've been granted a visa or a green card, you must keep yourself abreast with the restrictions placed on your actions. You must do well to adhere to the specified requirements.
As Soon As You Are Eligible, Apply for Naturalization
Only in exceptional circumstances may someone who has become a citizen of the United States be deported. Permanent residents should apply for citizenship as soon as they are eligible, which is generally three to five years after receiving a green card approval. Checkout how to get a green card for your parents.
Avoid Criminal Convictions At All Cost
Avoid the criminal justice system at all costs! If you are facing criminal charges, you should immediately hire a criminal counsel as well as an immigration attorney who is familiar with both immigration and criminal law. You may want to explore United States (USA) Work Visas.
Know Your Rights As An Undocumented Migrants
Undocumented migrants, sometimes known as "illegal immigrants," make up the majority of those facing deportation. When a tourist overstays a B-2 guest visa, they become undocumented since they entered the United States without authorization or stayed longer than the time for which they were permitted.
Avoid traffic stops and issues with your driver's license
A driver who is undocumented and does not have a driver's license, may be detained and prosecuted with driving without a license. Because many illegal immigrants can no longer obtain driver's licenses, police will believe the individual is undocumented and may have the authority to turn them over to immigration services for deportation.
Apply for Asylum
To begin the process of applying for asylum, one must first engage a Deportation Defense Attorney. Hiring a Deportation Defense Attorney will provide you with the best legal representation possible in this situation. Deportation Defense Lawyers are well-versed in the ins and outs of deportation regulations, so they'll be able to spot any facts you might have overlooked. You may want to explore how to enter USA without Visa.
Hire a deportation lawyer and figure out which option is best for you
Instead of entering the process with a particular plan in mind, hiring a Deportation Lawyer and having them handle everything is another option. Deportation lawyers have spent their whole professional careers studying the rules and are well-versed in the best policies for each case. There's a strong possibility that after you engage a Deportation Lawyer, they'll walk you through Cancellation of Removal.
Cancellation of Removal
This is a procedure that enables you to oppose being deported from the nation. Cancellation of Removal allows you to remain in the nation while legal processes are underway. You'll need the greatest Deportation Defense Attorney you can find to make this procedure work. However, with the finest Deportation Defense Attorney on your side, you have a strong chance of defending your rights.
You definitely have a legal case if you are being deported for no just cause. It's adjudged better to fight back than to let oneself get deported for no cause. You may want to explore alternate ways to enter US.
In order not to miss out on prompt updates from careerinfos.com, enter your email address below and hit the subscribe button beneath.
A confirmation link will be sent to your inbox or check your spam mails if its not in your inbox. Make sure you click the link to confirm your subscription in order not to miss any updates from this blog. All comments (related to the post above) should be dropped via the comment section below.