How To Enter USA Without Visa
U.S. Visa Wavier Program
How to enter USA without Visa is major wish by most intending immigrant. The good news is that immigrants can enter USA without Visa via the U.S. Visa Waiver Program.
U.S. Visa Wavier Program
The Visa Waiver Program allows foreign citizens from specific selected countries to enter the United States as a guest for up to 90 days for business or pleasure without acquiring a visa.
List Of Participating Countries In The Visa Waiver Program
This is a list of countries that are members of the Visa Waiver Program.
List of Participating Countries in The Visa Waiver Program (VWP)

Andorra
France
Liechtenstein
Singapore
Australia
Germany
Lithuania
Slovakia
Austria
Greece
Luxembourg
Slovenia
Belgium
Hungary
Malta
Spain
Brunei
Iceland
Monaco
Sweden
Chile
Ireland
Netherlands
Switzerland
Czech Republic
Italy
New Zealand
Taiwan
Denmark
Japan
Norway
United Kingdom
Estonia
Republic of Korea
Portugal
Finland
Latvia
San Marino
How To Enter USA Without Visa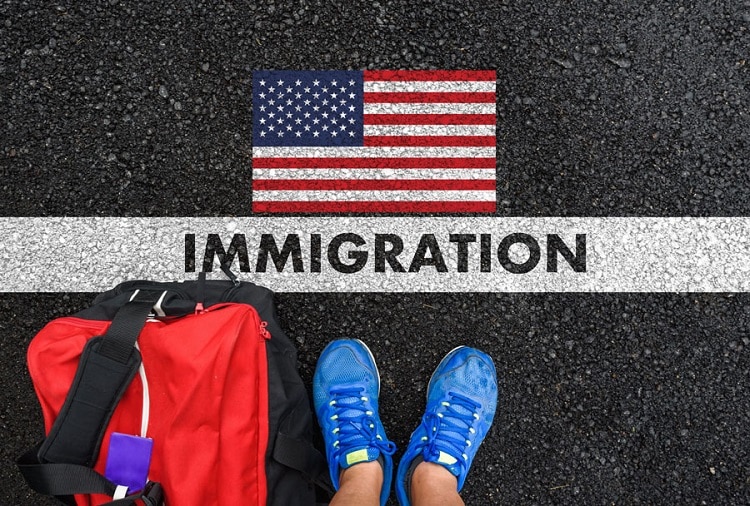 How Can I Enter The US Through The Visa Waiver Program?
To enter the United States under the VWP, you must meet the following requirements:
You must be a national of the VWP country that issued your passport.
Have a VWP nation legitimately give you a Machine-Readable e-Passport that is valid for six months after your intended visit and has an embedded electronic chip.
As a non-immigrant (you have a home in a foreign country you have no intention of abandoning).
Intention to stay in the United States for no more than 90 days.
Obtain VWP travel authorisation using the Electronic System for Travel Authorization (ESTA)
Not constitute a safety or health risk to the United States.
Should not have violated the terms of any previous entry under the VWP or nonimmigrant visa.
Must not have visited Iran, Iraq, Sudan, Syria, Libya, Somalia, or Yemen, unless for diplomatic or military activities on behalf of a VWP nation.
You must not be a national of Iran, Iraq, Sudan, or Syria
Which Countries Are Ineligible For the Visa Waiver Program?
Iranian, Iraqi, Sudanese, and Syrian nationals are ineligible for the visa waiver program. If you are a national of one of the listed nations, you may wish to look into alternate ways to enter the United States.
What Are The Advantages of The Visa Waiver Program?
The apparent benefit of entering the United States through the VWP is that you do not need to acquire a visa unless you are otherwise ineligible.
What Are The Disadvantages of Visa Waiver Program?
The drawbacks of the VWP include the inability to modify or prolong your non-immigrant status after entering the United States. You have no recourse to administrative or judicial review if you are denied entrance at the port of entry. Similarly, if you are found to have broken the terms of your admission, you will lose your ability to oppose a removal order.
Visa Waiver immigrants, like all other foreigners in the United States, who overstay their permitted stay by six months or one year face three and ten-year bans since they are 'illegally present' in the United States. VWP immigrants may be detained by immigration officials for overstaying or otherwise breaching the terms of their entrance.
Should I Utilize the VWP Option To Enter The U.S.?
Visa-free travel under the VWP is certainly convenient, but it is your duty to check that the purpose and duration of your trip comply with the Visa Waiver Program before you plan your journey to the United States.
Apply For United States Work Visas
In order not to miss out on prompt updates from careerinfos.com, enter your email address below and hit the subscribe button beneath.
A confirmation link will be sent to your inbox or check your spam mails if its not in your inbox. Make sure you click the link to confirm your subscription in order not to miss any updates from this blog. All comments (related to the post above) should be dropped via the comment section below.