How to Get a Green Card for Your Parents
Application Process for Parents Seeking U.S. Permanent Residence
How to get a green card for your parents is pretty straightforward. Parents of US citizens are considered "immediate relatives" under US immigration regulations, which means there is no restriction on the number of green cards granted in this category each year, and thus no waiting list to stymie the application process.
How to Get a Green Card for Your Parents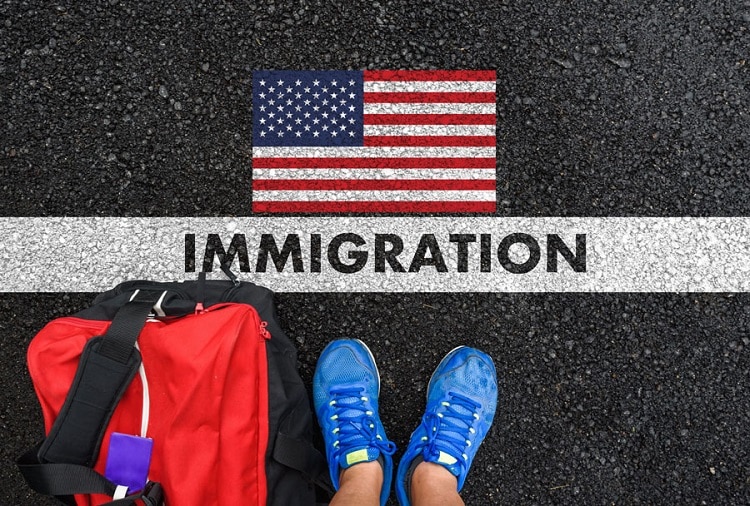 Getting A Green Card For Your Parents
As long as you are at least 21 years old and a US citizen, you can apply for green cards (lawful permanent residency) for your parents. Under U.S. immigration laws, parents are considered "immediate relations," which means there is no restriction on the number of green cards granted in this category each year, and thus no waiting list to hold down the application process. You may want to explore how to become an American Citizen.
Things to Consider When Applying for a Green Card in the United States for Your Parents
Typically, you'll need to demonstrate sufficient earnings to support, or sponsor, your parents at 125 percent of the United State poverty threshold (as well as supporting your own family). This is to ensure that they are not inadmissible as "public charges," or persons who are likely to receive need-based government assistance. Form I-864P contains the most recent poverty criteria levels.
Furthermore, your parents may be refused green cards if they are ineligible on other grounds, such as having a history of criminal convictions or immigration violations, being infected with a disease that poses a public health concern, or having a serious physical or mental illness. You may want to explore how to enter the US without a Visa.
Application Process for Parents Seeking U.S. Permanent Residence
Step 1: Complete Form I-130
To begin the procedure, you must complete Form I-130, commonly known as a Petition for Alien Relative. It is provided by US Citizenship and Immigration Services (USCIS). The petition is intended to establish your legal status as a U.S. citizen as well as the existence of a child-parent connection between you and your parents.
Step 2: Submit Relevant Documents
As a result, you must submit a copy of your U.S. passport, naturalization certificate, or other proof of residency, as well as a copy of your birth cert with your parents' names, or equivalent proof of their link to you. Do not mail originals of these or any other papers; you will never receive them back. If you are applying for both parents, you must file two separate I-130 petitions.
Step 3: Submit USCIS Form I-864 upon approval of the I-30 petition
When your I-130 petition is approved, USCIS will transmit the paperwork to a US embassy in your parents' native country. The consulate will contact them to discuss how they may submit their own application forms and documentation. During this step of the procedure, you must file an Affidavit of Support on USCIS Form I-864.
Step 4: Prepare Your Parents For An Interview At The Consulate
Soon, the consulate will summon your parents for an interview, during which their immigrant visa should be awarded. They can come to The United states and become legal permanent residents with the visa. You may want to explore how to apply for a US work permit.
What if my parents are already in the United States? Can they change their status here?
If your parents arrived in the United States legally, such as on a visa, they may be able to apply for a green card without leaving the country as direct relatives.
However, If they entered without inspection (by being smuggled across the border), they cannot do so. Hence they should consult an immigration lawyer concerning if they can feasibly immigrate at all. This is because, residing in the United States illegally for more than 6 months sets up a long-term bar to admissibility. You may want to learn about United States work visas.
Adjustment of Status
The process of obtaining a green card in the United States is known as "adjustment of status."
You wouldn't even have to wait for the Form I-130 to be authorized; instead, you could submit it alongside the Petition to Register Permanent Residence or Adjust Status, or Form I-485.
If their I-130 has already been granted, simply submit the approval notification, commonly known as Form I-797. This should be accompanied with the adjustment of status paperwork.
And don't think, "Well, I'll just have my parents visit the country as tourists and file for adjustment of status. " This is a dishonest use of the tourist visa. It may result in the denial of their green card applications. You may want to explore jobs employing most immigrants in America.
What if my parents don't want to live in the United States all year?
Many individuals believe that acquiring green cards for their parents will make long-distance travel and visits easier. Unfortunately, this method is incompatible with US immigration regulations, which require green card holders to make the US their permanent home. You may want to learn about highest paying jobs in the United States.
What is the bare minimum of time to live in the US, in order to avoid Abandonment of Residence?
There is no specific period of time in which a person must dwell in the United States, to avoid concerns of "abandonment of residency."
Travels of six months or more outside the United States are sure to arouse suspicions. While vacations of a year or more raise the possibility that they have abandoned their U.S. residence.
If your parents are eligible to work, you may want to explore how to find a job in the United States as an immigrant.
In order not to miss out on prompt updates from careerinfos.com, enter your email address below and hit the subscribe button beneath.
A confirmation link will be sent to your inbox or check your spam mails if its not in your inbox. Make sure you click the link to confirm your subscription in order not to miss any updates from this blog. All comments (related to the post above) should be dropped via the comment section below.