How to Apply for a U.S Work Permit
How Do I File an EAD Application with USCIS?
How to Apply for a U.S Work Permit might seem cumbersome to some folks. The truth is the application process for a U.S. work permit (also known as an employment authorization document or EAD) is very simple.
The process is summed up as follows; Fill out a one-page form, attach the fee, photographs, and papers showing your eligibility, and submit it to US Citizenship and Immigration Services (USCIS). You may want to explore how to enter the U.S. Keep reading to learn more on How to Apply for a U.S Work Permit
Who Is Eligible To Apply for a U.S. Work Permit (EAD)?
U.S. work permit is only available to a select set of immigrants. This often include those who are in the process of filing for adjustment of status (a green card) or who have a temporary permission to remain in the United States.
For example, EADs are available to K-1 fiance visa holders, asylees, spouses of various visa holders, people with Temporary Protected Status (TPS) or Deferred Enforced Departure (DED), F-1 students experiencing economic hardship or seeking optional practical training (OPT), and so on. You may want to explore how to enter the U.S. without a Visa.
Immigrants That Can Apply for U.S Work Permits
Applicants for adjustment status with a pending I-485
Folks granted deferred enforced departure (DED) or Temporary Protected Status (TPS)
Refugees and people granted asylum
J-2 spouses or minor children
M-1 students seeking practical training after completing their studies.
VAWA self petitioners
F-1 students
K-1 nonimmigrant fiance(e) of a U.S. citizen or K-4 children.
Holders of L-2, T-1, T-2, T-3, T-4, or U-1, U-2, U-3, U-4, U-5, V-1, V-2, or V-3 visas.
What is the difference between U.S Work Permit and U.S. Work Visa?
Applying for a work permit is not the same as applying for a work visa to the United States, such as an H-1B. This is a considerably more difficult application procedure. You may want to explore how to become an American Citizen.
How to Apply for a U.S. Work Permit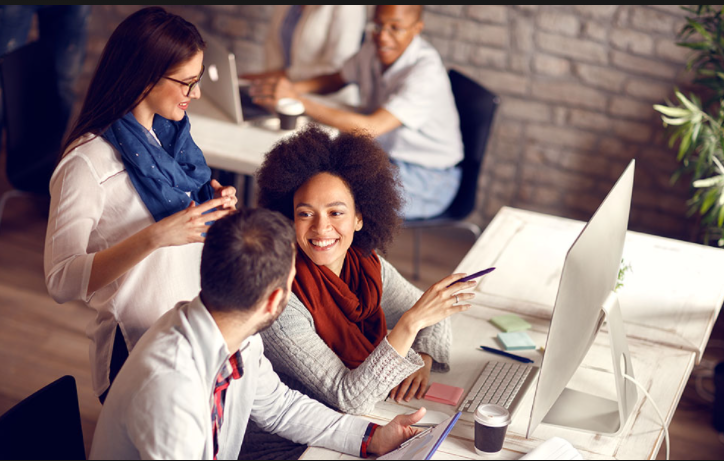 How Do I Fill Out Form I-765 for a Work Permit from the USCIS?
Form I-765, which is available for free download on the USCIS website, will be used to apply for a work permit.
The vast majority of the form is self-explanatory. You'll provide your name, contact information, and other details. On Question 22, they truly want your most recent admission into the United States, even if you've been living here for a while and only made a brief trip overseas. "Manner of entrance" inquires about the sort of visa you used to enter the country.
You'll need to consult the I-765 guidelines to determine which qualifying group you fall into.
What Other Proof of Eligibility for a Work Permit Do I Need to Provide?
To demonstrate your eligibility for a work permit, produce a photocopy of whichever document demonstrates your status as specified in Question 29. Attach a copy of the asylum office letter or judge's order granting you refuge. The Form I-765 instructions specify the papers you must submit.
However, if you apply for the work permit at the same time that you file for status, such as adjustment of status, you do not need to provide proof of eligibility. USCIS will determine your eligibility based on the application you filed.
What Is the Process for Paying the EAD Fee?
As of mid-2021, the cost is $410. However, USCIS fee levels change regularly, so double-check the webpage for the most up-to-date information. You must additionally pay a $85 biometrics fee if you apply for delayed action.
You can pay with a money order, personal check, cashier's check, or credit card by completing Form G-1450, Authorization for Credit Card Transactions.
How Do I File an EAD Application with USCIS?
The I-765 application must be submitted to USCIS by the majority of applicants. Examine the webpage carefully to determine which address to use. It varies depending on your qualifying group. It is also different for those who use US mail and those who use a package or courier service.
Online filing is also available in a select categories by creating an account with USCIS. This option became accessible to F-1 students submitting on the basis of optional practical training (OPT) in mid-2021. This arrangement may shortly be extended to additional categories.
Before submitting your packet, make a complete copy of everything in it, including the checks. You may want to explore how to get accredited to work in Canada.
In order not to miss out on prompt updates from careerinfos.com, enter your email address below and hit the subscribe button beneath.
A confirmation link will be sent to your inbox or check your spam mails if its not in your inbox. Make sure you click the link to confirm your subscription in order not to miss any updates from this blog. All comments (related to the post above) should be dropped via the comment section below.