Work In The US As An HR Practitioner
Options for Immigrants Who Want HR Jobs
Work in the US as an HR practitioner could be tough at times. Regardless of the field in which you want to work, everyone who wishes to remain permanently in the United States must acquire an immigrant visa. Human Resources isn't any different. To apply for an immigrant visa, applicants must petition the United States Citizenship and Immigration Services. They're most readily available to those who are directly linked to a family member who lives in the United States.
Immigrant visas sponsored by employers are also available for foreigners who want to live in the United States.
Work In The US As An HR Practitioner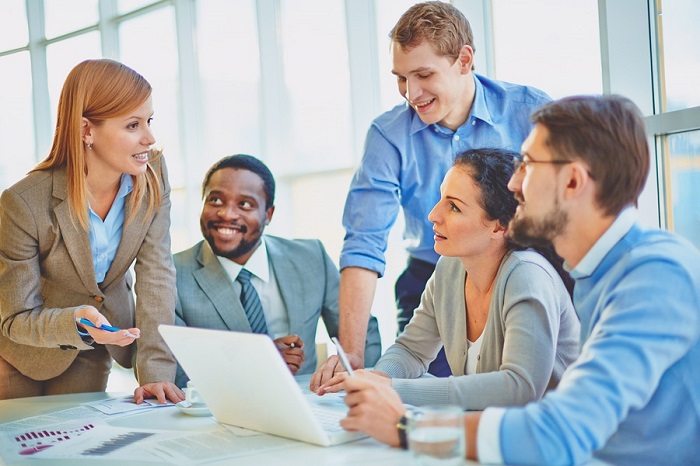 Types of Visas and Green Cards
There is no one-size-fits-all work visa or green card for all immigrants who wish to work in the United States, and many are industry-specific. However, there are a few that might conceivably relate to human resources. Learn how to get a green card to work in the United States.
Visas For HR Jobs
L-1 Visa: For foreign workers transferring to a company in the United States.
H-1B Visa Permit: For certain specialty occupations
Green Card Permit EB-2: For people with advanced degrees.
Green Card Permit EB-3: For skilled employees with at least two years of experience, as well as some unskilled workers and professionals with bachelor's degrees.
The majority of other green cards and visas are only available to investors, traders, agricultural laborers, and health-care professionals. Immigrants with exceptional skill or ability are eligible for the EB-1 green card.
The Human Resources Industry In U.S
Many people who want to work in HR have a good education. This can be beneficial when applying for an immigrant visa, and you may be eligible for an EB-2 green card, but HR is an area in which the United States has a large number of interested people, which can make things more difficult.
Most locations of the United States have a large number of candidates for HR management jobs. It's not a scientific or technical profession that needs years of study and dedication. Employer-sponsored green cards are uncommon in this sector, making them tough to get. You may want to explore best freelance job websites.
HR Jobs In USA: Willingness and Availability of the Employer
The Department of Labor must determine that there are no U.S. workers "able, willing, qualified, and available to accept the job at the prevailing wage for that occupation in the area of intended employment" and that the alien's employment will not have an adverse effect on the wages and working conditions of similarly employed U.S. workers, according to the DOL.
Employers should also be aware that recruiting foreign labor is not always a simple procedure. It entails a significant amount of additional documentation as well as certain specific fees. Many companies find it difficult to fill positions as soon as they would like, especially when there are plenty of residents willing to work for a fraction of the time and expense involved in recruiting. Learn about guidelines for working in the United States.
Options for Immigrants Who Want HR Jobs
If you have other talents that will suffice for other career options, but prefer to work in human resources, you should start by applying for one of those roles. You could then be able to obtain US citizenship and begin working in the career of your choosing.
Enter the United States legally and start conducting a job search, for highest paying jobs in the United States, ideally following up on leads you acquired prior to entering the country.
In order not to miss out on prompt updates from careerinfos.com, enter your email address below and hit the subscribe button beneath.
A confirmation link will be sent to your inbox or check your spam mails if its not in your inbox. Make sure you click the link to confirm your subscription in order not to miss any updates from this blog. All comments (related to the post above) should be dropped via the comment section below.