How to Get A Green Card to Work in the United States
How to Get a Green Card Through Employment
How to get a green card to work in the United States is the thought of most immigrants. What exactly is a green card, and why do you need one to work in the US? Well, A green card allows a person to live and work in the United States.
How to Get A Green Card to Work in the United States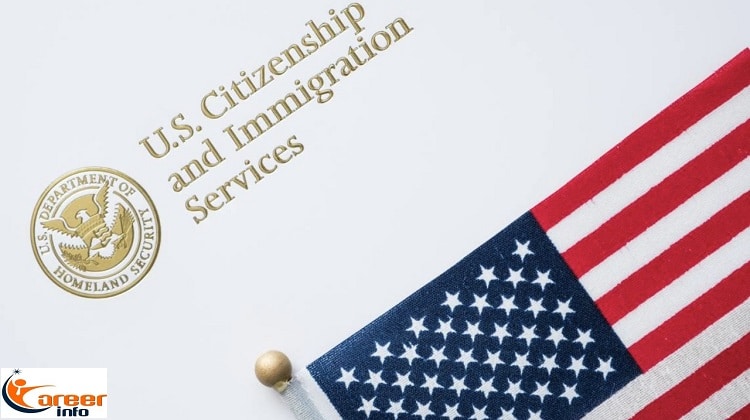 A green card has a ten-year validity period and must be renewed every 10 years. After five years as a lawful permanent resident, a green card holder can seek for citizenship in the United States. Learn how to become an American Citizen. Keep reading to learn more on how to get a green card to work in the United States.
What is a Green Card?
Permanent Residence Card or USCIS Form I-551 is the formal name for a green card. The name "green card" comes from the fact that the first card was composed of green paper. Since its inception, the card has been altered and recolored several times, although it has always been known as a green card.
It is still green today, but it is no longer composed of paper. It also has visuals and fraud-resistant security measures that are more secure and tamper-resistant than earlier versions. You may want to explore how to get green cards for your parents.
Are Green Card Holders Same As U.S Citizens?
A green card holder (also known as a permanent resident) is not the same as a US citizen. People with a green card, on the other hand, can petition for citizenship after a certain amount of time in the nation, with exceptions granted for individuals who marry U.S. citizens or enter the country as refugees.
Green cards can be gained through family, investment, refugee status, or other exceptional circumstances, but they can also be earned through working in the U.S. More information on the various sorts of green cards and how to obtain one through employment in the United States may be found here.
Types of Employment-Based Green Cards
Individuals seeking a green card through employment can apply from their home country once they have been given an immigrant visa number. This is arranged according to the employment-based (EB) choices listed below:
Types of Employment-Based Green Cards
First Preference (EB-1)
Second Preference (EB-2)
Third Preference (EB-3)
Fourth Preference (EB-4)
Fifth Preference (EB-5)
Source: U.S Citizenship And Immigration Services
First Preference (EB-1)
Individuals with exceptional talents, prominent academics, professors, researchers, and international executives are all eligible for permanent residency in the first preference category. People can demonstrate why they should be given first priority. A Pulitzer or Nobel Peace Prize, an athletic achievement, membership in a professional group, or a publication can all be used as proof. Learn how to find a good immigration U.S lawyer.
Second Preference (EB-2)
Experts with advanced qualifications/degree or employees with excellent abilities. Foreign nationals interested in a national interest waiver, which is a petition for a visa status that someone can file for if they already have a definite work offer, are also eligible.
Third Preference (EB-3)
The third preference visa is for skilled workers and professionals. Professionals generally require degrees from reputable colleges and workers must have at least two years of experience.
Fourth Preference (EB-4)
The fourth preference visa may be available to the following exceptional immigrants:
Workers in the Religious Field
Juvenile Special Immigrants
Broadcasters
Employees of G-4 International Organizations or NATO-6 and their Families
Employees of the United States Government Working Abroad
Members of the Armed Forces
Employees of the Panama Canal Zone
Certain Medical Professionals
Translators from Afghanistan and Iraq
Afghan/Iraqi nationals who provided faith services in support of U.S Operations
Fifth Preference (EB-5)
Immigrant investors ready to spend between $500,000 and $1,000,000 in a company that produces at least ten new employment for U.S. citizens or other lawful permanent residents are eligible for the fifth preference visa. You may want to explore highest paying jobs in the United States.
How to Get a Green Card Through Employment
There are four primary ways to get a green card that are all connected to work. The following are some of them:
Offer of Employment
After obtaining a formal job offer in the United States, an individual can apply for a green card. Learn how to find a job in the United States as an immigrant.
Self-petition
A green card can be applied for by distinguished persons with extraordinary qualities or particular individuals who have been given a national interest waiver.
Investment
A green card can be applied for by someone who starts a business in the United States and generates new jobs. His or her green card would most likely be an EB-5 visa.
Green Card in a Special Category
This includes workers in certain immigrant groups, such as broadcasters, foreign employees, and religious workers.
Application for a Green Card – The Procedure
The green card application procedure varies depending on how a person wants to get a green card. The actions you take will be determined by your unique circumstances.
OPTION 1: In most cases, an employer will fill out an I-140 approval notice, allowing them to hire a foreign national on a permanent basis. Foreign nationals with extraordinary talents may be able to self-petition for an I-140 file in specific cases.
OPTION 2: The foreign national can apply for a green card using Form I-485, Application to Register Permanent Residence or Adjust Status, if the petition is granted. The foreign person can use this application to seek that any conditional restrictions on his or her status be removed. If the foreign national's priority date is current, he or she should be able to submit both the I-485 and the I-140 at the same time.
The Green Card Lottery Program
Another way for potential immigrants to become permanent legal residents of the United States is through the annual Green Card Lottery (formally known as the Diversity Immigrant Visa Program). This program is held every year and gives green cards to candidates who are chosen at random in a lottery.
How The Green Card Lottery Program Works
The annual lottery, which began in 1990, aims to guarantee that immigration to the United States is diverse. You must be a native of a nation with a low rate of immigration to the United States to be eligible for the Green Card Lottery. This visa is not available to applicants from countries that have sent more than 50,000 foreign nationals to the United States in the past five years.
You must also have the necessary education or job experience. A person must have at least a high school diploma or two years of trade work experience to be eligible for the lottery. You may want to explore United States Work Visas.
What Is The Cost of The Green Card Lottery?
The Green Card Lottery is completely free to enter. During the registration period, the only means to apply is to fill out and submit an electronic form on the US Department of State's website.
Many firms also charge a fee to assist with the application process, although utilizing these vendors does not improve a person's odds of getting approved.
Types of Green Card Scams
Scams involving green cards and visas to the United States abound in diverse formats. This includes;
Commission For Green Card Lottery Scams
Fees For Government Forms
Helping With Visa Applications
Identity Theft
Fees For Services
Commission For Green Card Lottery Scams
Companies or people in this scam say that for a price, they can enhance your chances of getting picked in the US Department of State's annual Diversity Immigrant Visa (DV). There are no companies that are permitted to help with the green card lottery procedure or to enhance your chances of getting nominated for a visa.
Fees For Government Forms
There is never a charge for filling out a US government form. It's a fraud if a website charges for government forms. The forms are always from the government agency that distributes them.
Helping With Visa Applications
There are websites that promise to handle visa papers or ask for money in exchange for filling out lottery applications. During the registration period, the only legitimate way to register for the Diversity Visa (green card) lottery is directly through the official US Department of State website. There is no charge for submitting an application.
Identity Theft
Scammers may ask for your personal information in order to steal your identity in addition to requesting cash for visa services. Personal information must not be shared on third-party websites or by email.
Fees For Services
Websites, email messages, letters, or advertising claiming to be able to assist you in obtaining a visa for a price are all scams. These websites and emails will not be able to assist you in obtaining a visa. Many bogus emails, for example, promise U.S. visas or "green cards" in exchange for a fee. Only official US government institutions, such as the Department of State, a US embassy or consulate, or the Department of Homeland Security, can provide visa services.
How to Avoid Green Card And Visa Scams
You will not receive an email from the US government informing you that you have won a visa. Furthermore, no other government agency or private firm has the authority to notify DV applicants. You may check the status of your visa online.
All communications connected to visa applications will come from a ".gov" email address, which is the official email account of the United States government. Any visa-related contact received from an address that does not end in ".gov" should be treated with caution.
Apply directly to U.S. government websites that end in ".gov" to prevent frauds.
How To Get Updates On Green Card Application
For the most up-to-date information, see USCIS Visa Bulletins, which are published throughout the year. They include changes to eligibility and the application procedure that take place during the current application cycle. It is important to update yourself on how to avoid deportation from the United States.
In order not to miss out on prompt updates from careerinfos.com, enter your email address below and hit the subscribe button beneath.
A confirmation link will be sent to your inbox or check your spam mails if its not in your inbox. Make sure you click the link to confirm your subscription in order not to miss any updates from this blog. All comments (related to the post above) should be dropped via the comment section below.