How To Immigrate to Canada from Uganda
Why Should Ugandans Immigrate to Canada?
How to immigrate to Canada from Uganda is now a buzzing topic. Canada is not high on Ugandans' list of potential immigrant destinations. Canada isn't even in the top five most popular destinations for migrants. It appears to be a closely guarded secret. If you are a competent or semi-skilled Ugandan national, the timing has never been better to start a new life in this varied country with a thriving economy that would respect your talents and expertise.
How To Immigrate to Canada from Uganda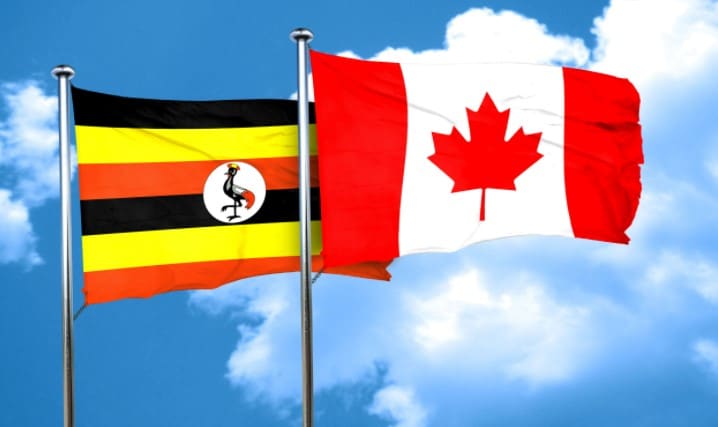 Why Should Ugandans Immigrate to Canada?
Here are a few convincing reasons why you might consider relocating from Uganda to Canada:
1. Opportunities for employment
2. Legal Permanent Residency
3. Attend Elite Universities
4. You wont't leave your family behind.
1. Opportunities for employment
Canada is opening up hundreds of thousands of work possibilities to foreigners through immigration programs such as the Provincial Nominee Program (PNP) and the Agri-Food Immigration Pilot. The reason for this is because Canada's population growth is insufficient to satisfy the demands of the country's fast expanding economy. High-paying jobs for semi-skilled and skilled employees such as butchers, mechanics, and IT experts are attracting individuals from all over the world. Mechanics make an annual salary of $55,263 on average. The Canadian government's generous minimum pay standards for agricultural workers and harvesting laborers maintain a high standard of living for all Canadians. Here is a link to highest paying engineering jobs in Canada.
2. Legal Permanent Residency
It is possible to become a permanent resident of Canada through these programs. There are stringent conditions that must be met, but you have a chance to become a citizen in a nation with one of the greatest public assistance systems on the planet. In Canada, public assistance provides free healthcare and education for your children. You may want to explore easiest ways to immigrate to Canada.
3. Attend Elite Universities
With one of the world's top tertiary education systems and hundreds of world-class colleges, the prospects for yourself and your loved ones are limitless. College and university education is highly valued in Canada, and it may even be required for you to gain permanent residency depending on the program you choose to apply through. You may want to explore trending scholarships for international students in Canada.
4. You won't leave your family behind.
Canada is  fully committed to keeping families together. You can bring your family if you fulfill the minimum settlement fund criteria.
When it comes to immigration, the main issue is generally how well you believe you will transition to a new nation. Canada is one of the simplest cultures to assimilate into since it is such a cosmopolitan center, accepting thousands of new immigrants every month. You may want to check out jobs in Canada.
How to Apply for Canadian Immigration from Uganda
Getting a Canadian visa from Uganda may be complicated and time-consuming, so we've created 5 simple steps to guide you through the visa application process.
Processing Canadian Visa From Uganda – Simple Steps 
Step 1: Determine Your Eligibility
Step 2: Select Your Location
Step 3: Select an Immigration Program
Step 4: Gather Your Supporting Documentation in Step 4
Step 5: Begin Your Application for a Canada Visa
How Do I Get To Canada From Uganda?
There are a variety of immigration paths and streams that can aid you on your journey to becoming a permanent resident and even a Canadian citizen one day, but the first step is to apply for a Temporary Work Permit.
Temporary Work Permit Requirements
Your employer must have a positive Labour Market Impact Assessment;
He must give a copy of the LMIA along with a job offer letter or employment contract;
When you have these, fill out and submit the appropriate paperwork.
You can begin your adventure after you have obtained your work permit.
Because you will have a provincial nomination under some programs, such as the Provincial Nomination Program, you can apply for permanent residency at the same time that you apply for your work visa.
Others, such as the Agri-food Immigration Pilot, require you to have one year of work experience in Canada before applying for permanent immigration. You may want to explore how to work in Canada without work experience.
Can I move to Canada if I don't have a job?
Applying for Express Entry Programs is the greatest choice for people who want to move to Canada but do not have a job offer. Express Entry is a point-based system that handles applicants seeking permanent residency for individuals who can fill occupations when qualified Canadian employees are in short supply. Among the Express Entry schemes that allow you to immigrate without a job offer are:
Federal Skilled Trades Program (FSTC)
Federal Skilled Worker Program (FSW)
Canadian Experience Class (CEC)
Other Ways to Immigrate to Canada If You Don't Have a Job
Provincial Nominee Programs
Some of Canada's Provincial Nominee Programs (PNPs) are available to people who do not have a job offer. The following PNPs are included:
Provincial Nominee Program in Nova Scotia (NSPNP)
Provincial Nominee Program in Ontario (OINP)
Provincial Nominee Program in Saskatchewan (SINP)
Investors Immigration Program
There's the Canadian Investor Program, where you might qualify for immigration without a job based on your net worth and business expertise. In your quest on how to immigrate to Canada from Uganda, you may want to explore further on how to work in Canada without work experience.
In order not to miss out on prompt updates from careerinfos.com, enter your email address below and hit the subscribe button beneath.
A confirmation link will be sent to your inbox or check your spam mails if its not in your inbox. Make sure you click the link to confirm your subscription in order not to miss any updates from this blog. All comments (related to the post above) should be dropped via the comment section below.