How to Work in Canada Without Work Experience
Programs For Job Applicants With No Job Experience
How to Work in Canada Without Work Experience is frequently searched by job seekers with no work experience. It really is no secret that there are numerous employment opportunities in Canada, as well as a high need for talented and experienced international workers. This is due to the country's expanding economy and dwindling population. Many recent local grads are likewise moving toward larger city centers, thus leaving many job openings.
So, let's have a look at the best job options in Canada for those with no work experience.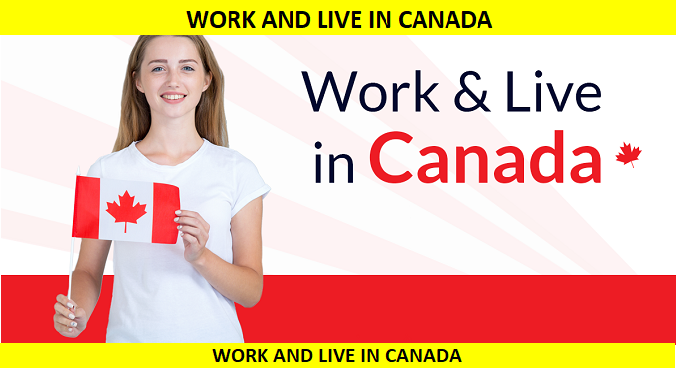 How to Work in Canada Without Work Experience
1. The Post Graduation Work Permit Program
The Post-Graduation Work Permit Program (PGWPP) is committed to assisting immigrants who have studied at and graduated from a Canadian learning institution in obtaining work permits in Canada. The PGWPP permits graduates to work in Canada for the same amount of time that they studied. The minimum duration of study to qualify for this program is eight months, although your work permit in Canada might be for as long as, if not more than, three years. You may want to learn how to get accredited to work in Canada.
2. The Working Holiday Visa Program
This Visa Program, commonly known as the International Experience Canada (IEC) Program, is not only a fantastic opportunity to travel and visit the many magnificent locations and things in Canada, but it is also a good opportunity to gain work experience in Canada.
There are three types of visas available through this Visa Program:
The Working Holiday Visa category;
The Young Professionals category; and
The International Co-op Internship category.
The Working Holiday Visa category
The Working Holiday Visa (WHV) permits you to work in Canada on a temporary work visa. This implies you can work anywhere in Canada in any career you can think of. This implies that you may work at a tourist lodge as a snowboarding instructor on Whistler's Blackcomb's snowy slopes or serve drinks at a small bar in Vancouver through Canada's WHV.
The Young Professionals category
The Young Professionals category enables post-secondary graduates to seek jobs in Canada that is relevant to their qualifications. To qualify, you must have a signed letter from your Canadian employer, which implies you must have a work offer in a highly skilled profession (NOC 0, A, or B) in Canada. If you have a post-secondary certificate or degree, you may be eligible for NOC C jobs. You may want to learn more about Canada's NOC Codes.
The International Co-op (Internship) category
Another excellent option to get international job experience in your chosen field of study, is through the International Co-op (Internship) category.
To be eligible, you must:
Be a registered student at a post-secondary institution;
Have a job offer in Canada for a work placement or internship;
Complete this work placement or internship in order to finish your education, and
Work for the same employer in the same area throughout your stay in Canada.
You will require an employer-specific work permit, just like the Young Professionals category, which means you may only work for one employer on that specific Canada work permit.
How does your work experience influence your chances of landing a job in Canada?
As previously said, the more job experience you have when seeking to immigrate to Canada, the better, as it will allow you to claim more Comprehensive Ranking System (CRS) points, which may offer you a higher chance of receiving an ITA for permanent residency.
In order not to miss out on prompt updates from careerinfos.com, enter your email address below and hit the subscribe button beneath.
A confirmation link will be sent to your inbox or check your spam mails if its not in your inbox. Make sure you click the link to confirm your subscription in order not to miss any updates from this blog. All comments (related to the post above) should be dropped via the comment section below.