Jobs in Canada
Canada's Most In-Demand Jobs
Jobs in Canada is one of the most frequent queries on search engines. If you want to achieve a good and prosperous future for yourself and your household, Canada is a fantastic destination to do so. Most immigrants from all over the globe come to work in Canada. There are numerous reasons for this, including employee perks such as Canada's high minimum wage and the country's robust economy with a low unemployment rate.
In this post, we answer some frequently asked questions regarding jobs in Canada. If you want to discover more, keep reading.
Jobs in Canada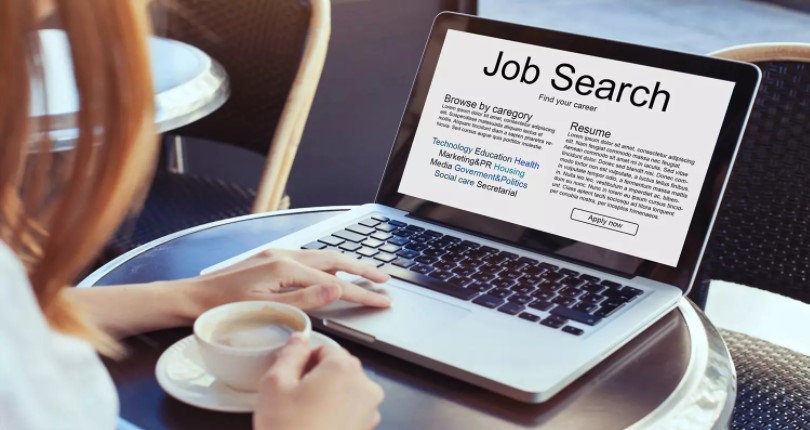 What are Canada's most in-demand jobs?
COVID-19 has brought about several changes in the workplace. There has been a significant movement toward remote work, new and better health and safety standards, and extensive use of digital technologies. These and other factors have resulted in a deluge of in-demand jobs.
Canadian In-Demand Jobs

NOC Code
Occupation
Average Salary
0112
Human Resource Manager
$50,134 – $137,748
1111
Accountant
$39,838 – $107,815
2133
Electrical Engineering
$51,129 – $130,708
2174
Software Developer
$42,178 – $112,125
3012
Registered Nurse
$46,878 – $93,600
6222
Merchandiser
$29,250 – $67,275
6421
Sales Associate
$23,400 – $45,000
7237
Welder
$35,100 – $78,000
7511
Truck Driver
$29,737 – $65,617
9619
General Labourer
$25,350 – $44,323
What is an acceptable wage in Canada?
The cash you would need to live a decent life in Canada is determined by the province in which you live, as well as whether you'll be living in a metropolis or a hamlet. The average decent pay in Canada, is $52,260 per year, or $26.80 per hour. Entry-level salaries begin at $31,546 per year, with more experienced professionals earning up to $133,103 per year.
Good salaries per region in Canada

Regions
Salaries
Northwest Territories
$99,353
Ontario
$97.500
Alberta
$90.000
Quebec
$39.975
Nova Scotia
$30,225
Which is the most common job in Canada?
A retail salesman is the most common job. This is the highest job in the country for women and the second highest job in Canada for men. It's also on the list of in-demand jobs in numerous provinces, including Ontario. You may want to explore highest paying IT jobs in Canada.
What are the typical duties of a salesperson?
A typical salesperson's responsibilities include the following:
Ensuring high levels of client satisfaction by delivering exceptional sales service;
Keeping allocated parts of the shop attractive and in stock;
Increase sales by utilizing product knowledge and market-driven excitement; and
Create trusting ties with your consumers.
What are the requirements for a retail salesman in Canada?
Retail salesperson credentials and abilities include:
High school education, GED, or equivalent;
Proven retail sales experience;
Good interpersonal and poised communication skills;
Knowledge of sales concepts and
Customer service standards.
Can I move to Canada if I don't have a job?
Certainly, as a foreign national, you can migrate to Canada without having a job or an offer of employment. Your best bet would be to apply through Express Entry system, which also leads to permanent residency in Canada.
Express Entry
Express Entry is a points-based online system that administers three government programs. They are as follows:
Canadian Experience Class.
Federal Skilled Trades Program (FSTP);
Federal Skilled Worker Program (FSWP)
If you are qualified for the Express Entry system, you may fill up an express entry online profile. If you fulfill the eligibility requirements for one of the three federal programs, you will be put in a pool with other qualified applicants.
You will be assigned a Comprehensive Ranking System (CRS) score of up to 1,200 points, which will also decide your ranking. If you meet or surpass the qualifying score for that specific draw, you will be asked to apply for permanent residency via an Invitation to Apply (ITA).
What is the benefit of the Express Entry Program?
If you registered for an Express Entry program but were not invited to apply for permanent residency after a year, you may resubmit your profile and re-enter the pool, assuming that you are still qualified. You can increase your CRS score while you wait.
How to improve your CRS Score
Here are a few suggestions to help you increase your score:
Improve language test score;
Get a Provincial Nomination;
Complete another qualification; and
Add Canadian siblings to your profile.
Canada's Provincial Nominee Programs (PNPs)
Another option for moving to Canada without a job is to apply for one of Canada's Provincial Nominee Programs (PNPs).
The PNPs included are:
Ontario Provincial Nominee Program (OINP);
Saskatchewan Provincial Nominee Program (SINP);
Nova Scotia Provincial Nominee Program (NSPNP).
How can a foreigner find work in Canada?
When it comes to jobs in Canada, this is one of the most often asked questions. To legally work in Canada if you are not a Canadian citizen or permanent resident, you will require a work permit. The sort of Canadian work visa you apply for will be determined by the type of job you will be undertaking. You may want to explore top tips for finding jobs in Canada.
Canadian Work Permit
The two most common work visas are:
Open work permit – with this visa, you will be able to work in any province or territory in Canada. It also implies you are not required to do a Labour Market Impact Assessment (LMIA).
Employer-specific work permit – this permit enables you to work in Canada under certain terms, generally confining you to one employer and one role. You may want to explore how to buy a Canadian business.
What is An LMIA?
A Labour Market Impact Assessment (LMIA) is a document issued by Employment and Social Development Canada (ESDC) that Canadian firms may be required to obtain prior to hiring foreign nationals. You may want to learn how to get accredited to work in Canada.
Requirements for An LMIA
If you require an LMIA, you must provide the following information:
Job offer letter;
A valid contract;
Copy of the LMIA; and
The LMIA number.
How can I get an open work permit?
As there is no requirement for an LMIA, this can be done through the International Mobility Program (IMP). The IMP's objective is to serve Canada's larger economic and cultural interests, which the Post-Graduation Work Permit program achieves.
Post-Graduation Work Permit (PGWP)
International students can get an open work visa through the PGWP. You would be able to work for any employer in Canada as a graduate with this visa. Depending on the length of your academic program, the permit may be valid for up to three years. Learn more about Post-Graduation Work Permit (PGWP)
How can I get an Employer-Specific Permit?
The Temporary Foreign Worker Program (TFWP) permits Canadian companies to temporarily recruit foreign nationals to fill labor shortages. The TFWP includes the Global Talent Stream as one of its streams.
Global Talent Stream (GTS)
Developed to assist Canadian companies in hiring highly qualified international workers. Firms like this program since the processing time may be as little as two weeks. The Global Talent Stream accepts applications from two types of employers.
Category A: Employers in Category A are eligible if they were recommended to the GTS by a recognized partner of the stream and are recruiting someone with a unique set of skills.
Category B: Employers in Category B are eligible if they want to hire foreign skilled employees to fill jobs in high-demand vocations on the Global Talent Occupations List.
How Can a Work Visa Lead to Immigration?
There are various methods for a permanent resident with Canadian job experience to become a permanent residence. The Canadian Experience Class is one of several programs that enable temporary foreign employees to become permanent citizens. Learn how to work in Canada without work experience.
In order not to miss out on prompt updates from careerinfos.com, enter your email address below and hit the subscribe button beneath.
A confirmation link will be sent to your inbox or check your spam mails if its not in your inbox. Make sure you click the link to confirm your subscription in order not to miss any updates from this blog. All comments (related to the post above) should be dropped via the comment section below.