How to Prepare for a Perfect Job Interview in Canada
Top Tips to Prepare for a Perfect Canadian Job Interview
How to Prepare for a Perfect Job Interview in Canada is a major concern for folks seeking employment in Canada. Even if we dislike them, job interviews are essential for getting your ideal job in Canada. As a result, rather than hoofing it and missing out on a once-in-a-lifetime chance, it is essential to prepare for often asked questions and conduct your homework.
Preparing for a Canadian Job Interview
There's no need to be scared; the great thing is that many Canadian businesses rely on foreign employees to cover skill and labor gaps around the country. So, while your prospects of working in Canada are high, you'll need to persuade your interviewer that you're the ideal person for the position. Follow these top pointers to prepare for a perfect job interview in Canada.
Top Tips to Prepare for a Perfect Canadian Job Interview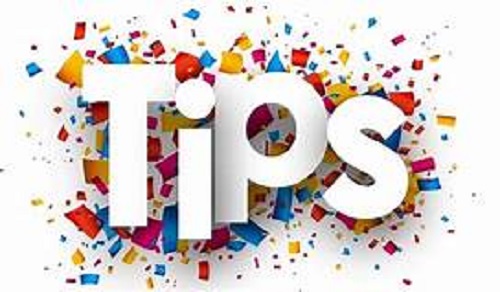 Tips For A Perfect Job Interview In Canada
Conduct research about the organization and the job description.
Discuss your motivations for wanting to work in Canada.
Take your time while speaking and think before you speak.
Rehearse responses to frequent inquiries.
Brainstorm what questions you might ask the interviewer.
Be familiar with your resume and structure your profile
Prepare for the interview
Conduct research about the organization and the job description.
You should demonstrate your understanding of the firm and the job function during the interview. As a result, it is critical to conduct research on the firm by visiting their website and social media platforms such as LinkedIn and Facebook to gain insights into the corporate culture, purpose and vision, and how long they have been in business. You may want to see top job search sites in Canada.
Discuss your motivations for wanting to work in Canada.
All through your Canadian job interview, you should never mention terms like "temporary work permit" or "gap year," because most employers are looking for someone who is committed to developing a career with the firm. A more appropriate response might be: "I am searching for a chance to use my professional abilities in a new setting, and I feel that Canada's booming technology industry is the ideal match to advance my career." Make it clear to the recruiting manager that you are seeking for a long-term opportunity.
Take your time while speaking and think before you speak
When anxiety take control, it's tempting to rush, but waiting to analyze the topic before replying will help you answer more completely and effectively.
Rehearse responses to frequent inquiries
All interviews begins with the standard opening question, "tell us about yourself." Initial impressions are important, so take the time to create an overview of yourself that walks the interviewers through your CV and demonstrates your aptitude for the job in question.
There are several frequent interview questions that you may anticipate and practice for, such as the following:
Frequently Asked International Interview Questions
Can you tell us a little bit about yourself?
What talents do you have that will assist you in adjusting to working abroad?
What motivates you to work in Canada?
How long do you think it would take you to make a significant impact to our company?
What piques your interest in this specific job?
In five years, where do you see yourself?
What talents or experience do you have that you can contribute to this job?
Can you tell us about a moment when you worked with individuals from diverse cultures?
What distinguishes you from other applicants?
Tell me about a time when you managed a disagreement with a coworker.
Brainstorm what questions you might ask the interviewer.
Don't ever leave a job interview in Canada without asking a few questions when the time comes. If you don't ask any questions, you may come out as uninterested in the position as well as what life may be like at the firm.
Questions to Ask During a Canadian Job Interview
What do you believe will be the most difficult difficulties for someone joining this team?
Was this position established recently, or is it to fill the role of someone who is leaving?
Can you inform me about the team's strengths and difficulties before I join?
What are the most significant company goals over the next five years, and how do you anticipate my team contributing to them?
How would you define the office working environment?
What's your company's values, and what qualities do you want in prospective workers to bring those ideals to life?
Be familiar with your resume and structure your profile
Could you just walk me through your resume? You may be requested to provide an outline of your employment history. Rather of reciting your CV's facts, consider this question a chance to emphasize the elements of your resume that demonstrate that you're a perfect fit for the position.
Prepare for the interview
Regardless of whether your Canadian job interview is planned to take place online via video chat applications or at a predetermined location, you must always be on time and well-dressed.
Considering that technology may be unpredictable, it's a good idea to perform a test run with a buddy some few hours before your online interview to check that your audio and camera function properly and that your internet connection is reliable.
What Credentials Do You Require to Work in Canada?
Assuming your Canada job interview goes well and you are offered a position, you will need to apply for a Canadian work permit in order to legally work in Canada on a temporary basis. There are, however, various methods to work in Canada. These options are explored more below;
1. Acquire a Work Permit in Canada
To be eligible for a Canadian work permit, you must have a legitimate employment offer that is backed up by a Labour Market Impact Assessment (LMIA). However, if you are a citizen of a country that has a trade agreement with Canada, such as Mexico, the United Kingdom, or the United States, you may be excluded from the LMIA-process and benefit from 2-week visa processing.
2. Acquire the status of Permanent Resident
By applying for permanent residency through an immigration program, you can live and work in Canada indefinitely. It may surprise you to learn that for some folks, using this route is considerably easier than seeking for a Canadian work permit. This is mostly due to the fact that some immigration systems, like the Express Entry system, do not require applicants to have genuine work offers. You may want to explore how to get accredited to work in Canada.
3. Acquire a Study Permit
Foreign students in Canada can work part-time during the school year and full-time during the summer. This is a fantastic opportunity for students who want to obtain significant foreign job experience while finishing their college studies in Canada. Foreign students do not require work permits or LMIAs to work in Canada. You may want to see how to obtain a Canadian study permit.
In order not to miss out on prompt updates from careerinfos.com, enter your email address below and hit the subscribe button beneath.
A confirmation link will be sent to your inbox or check your spam mails if its not in your inbox. Make sure you click the link to confirm your subscription in order not to miss any updates from this blog. All comments (related to the post above) should be dropped via the comment section below.