2023 JAMB – Choosing UNIUYO
Major Factors to Consider Before Choosing The University of Uyo (UNIUYO)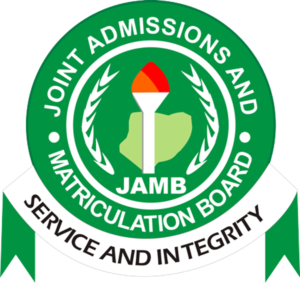 2023 JAMB
2023 is already here and most prospective Jamb candidates are still having conflicts in choosing a university. We all know that this process is a massive undertaking with lots of different factors to consider. Many students in recent times due to lack of guidance omit certain factors in their consideration of choice of institution and end up making miserable choices. Keep reading for more details, if you intend to sit for the 2023 JAMB
University of Uyo
The University of Uyo (UNIUYO) which is one of the few outstanding federal university in the country is known to have less available admission slot compared to the millions of application it receives yearly. If you are writing JAMB this year and you are considering making the Universtiy of Uyo (UNIUYO) your choice of University, then below are major factors you need to consider.
Choice of Courses Offered
This is a major factor that must be considered before choosing the University of Uyo as your choice of institution. Applicants must note that their choice of courses must tally with the courses available in the University of Uyo (UNIUYO). An applicant who chooses a course that is not offered or available in the University of Uyo stand a risk of not securing an admission. You can view list of courses offered in the University of Uyo here.
Entrance Prerequisites/Admission Requirements
This is also another major factor, as some universities have different requirements than others. Having made sure that the choice of course is offered in the university of uyo, applicants are advised to make sure that they match the entrance prerequisite for the course.
The admission requirements could border on O'level results, JAMB/PostUtme score etc. you can can view list of admission requirement into the University of Uyo here.
Financial/Overall Cost
Other factors may be more important to you personally, but in the end, cost may trump them all. As a fresher in the University of Uyo, you are saddled with the responsibility of paying your tuition fee, acceptance fee and a host of other fees and levies as may be stipulated by the school. Considering the economy strength of most applicants, the total cost of these fees are high and you might want to consider applying for viable scholarship options. To view list of scholarship programmes available for undergraduate students click here.  To have an idea of the required fees to pay, click here.
Catchment Area
The university of Uyo tend to admit students from its catchment area more and this could be an advantage or a disadvantage to applicants. This may not have so much effect on applicants with a very high Jamb/PostUTME score but it is still a factor to consider before applying to the University of Uyo.
Up-To-Date Resources
The University of Uyo has quite a number of structures and modern facilities such as laboratories to test and apply theory taught in class, the latest lab equipment, a well-equipped library with a comfortable environment. This is a major factor to consider before making your choice of institution.
University Ranking/ Academic Reputation
The University of Uyo (UNIUYO) ranks high when compared to other universities in Nigeria. The university is notable for the following; good structures, massive number of outstanding academic and non-academic staff, remarkable number of  outstanding graduates it produces yearly, zero-tolerance to cultism, neat and serene environment that supports learning etc. This factor is important for consideration as well.
Alumni Strength
The University of Uyo has a great Alumni Strength. The university, from its large number of outstanding graduate it produces annually, have built a large network of industry giants over time. This attributes usually boost the employability rate of graduates with good grades in the labor market. This is one factor that must be considered before choosing the University of Uyo
National and Regional Accreditation
Accreditation is a rigorous process that higher education institutions must go through in order to certify that their curriculum is up to par with regional and national standards.
It is important for applicants that intend to earn degrees that will help them create value in today's job market, to make sure that the university you attend is accredited.
Applicants should never assume that a university is accredited because not all are – even though they may represent themselves to be extremely reputable. In the case of the University of Uyo, the university is accredited and virtually all its courses are accredited as well.
Recommendation For 2023 JAMB Aspirant

:
JAMB UTME Courses and Their Respective Subjects Combination
Uniuyo Post UTME Courses and Their Respective Subject Combination
To get much more vital tips, enter your email address in the box below and click on the subscribe button.
In order not to miss out on prompt updates from careerinfos.com, enter your email address below and hit the subscribe button beneath.
A confirmation link will be sent to your inbox or check your spam mails if its not in your inbox. Make sure you click the link to confirm your subscription in order not to miss any updates from this blog. All comments (related to the post above) should be dropped via the comment section below.