Postgraduate Turkey Scholarships
Apply For Postgraduate Turkey Scholarships In UK
Postgraduate Turkey Scholarships at University of Stirling UK is open for application for the 2022 academic session.
If you've ever considered pursuing your education in the United Kingdom, this is a fantastic news. We are pleased to inform you that the University of Stirling is accepting applications for Postgraduate Turkey Scholarships. So, in this post, we'll go through the scholarship, its value, eligibility, and application procedure in further detail.
Postgraduate Turkey Scholarships
Postgraduate Turkey Scholarships are available for Master's degrees in the subject of University Courses. The purpose of the Postgraduate Turkey Scholarships is to assist and encourage students who are enrolled in university programs.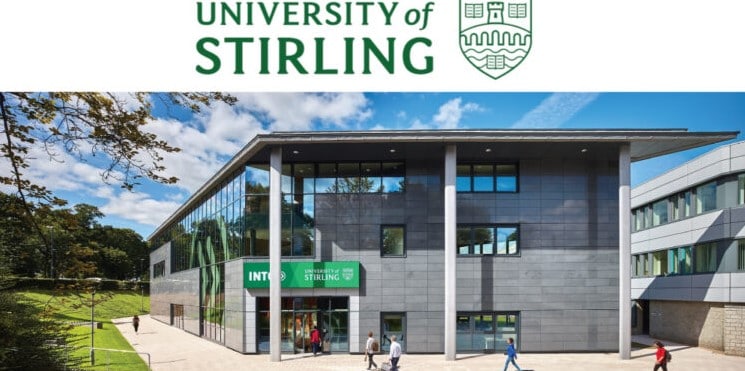 University of Stirling
The University of Stirling was founded by Royal Charter in 1967 and is a public university in Stirling, Scotland. It is located in Scotland's Central Belt, within the walled Airthrey Castle estate. It has grown to four faculties, a Management School, and a number of institutes and centers that span a wide variety of disciplines in the academic fields of arts and humanities, natural sciences, social sciences, and health sciences and sport since its inception.
Its campus, which includes the University of Stirling Innovation Park and the Dementia Centre, is around 360 acres (1.5 km2). The University of Stirling campus, with its animals, loch, and mix of native and exotic vegetation, is widely regarded as one of the most beautiful in the UK. It is located in the foothills of the Ochil Hills.
The University of Stirling and the Airthrey Estate's landscape were named one of the UK's top 20 historic sites of the twentieth century by the International Council on Monuments and Sites in 2002. The institution is housed in buildings across Stirling.
With approximately 14,000 part-time and full-time students enrolled in the 2020/21 academic year, the University welcomes students from a diverse spectrum of backgrounds. In China, Hebei Normal University, Singapore Institute of Management, and Oman, the University of Stirling offers overseas degree program agreements.
Related: Katrina Honeyman Scholarships
Worth of Postgraduate Turkey Scholarships
The Postgraduate Turkey Scholarships will provide £4,000 in partial financing to all selected students.
Eligibility Criteria
To be qualified for the scholarships;
You must be a citizen of Turkey.
All the program-specific criteria must be met to be qualified for the scholarship.
The scholarship is only available to students studying full time at Stirling campus.
Each candidate must have received a conditional or unconditional offer of admissions for a qualified postgraduate taught course at the University of Stirling commencing in January 2022.
How to Apply
If you are interested in the scholarships and you are eligible, visit the University of Stirling official website for additional information and to apply.
Please note that scholars will automatically be identified as part as the admissions process as no separate application is needed for this award.
Application Deadline
The application deadline for the scholarship is not specified as the application varies.
You may want to explore other trending scholarships in UK
In order not to miss out on prompt updates from careerinfos.com, enter your email address below and hit the subscribe button beneath.
A confirmation link will be sent to your inbox or check your spam mails if its not in your inbox. Make sure you click the link to confirm your subscription in order not to miss any updates from this blog. All comments (related to the post above) should be dropped via the comment section below.