Scholarship Keywords
Top Scholarships Application Keywords
Scholarship Keywords should always be included in your scholarship applications. There are several scholarship opportunities available, as well as many scholarship administrators. It seems like they're all looking for something different at times! It's crucial to know what to add in your application to make it stand out. Include keywords naturally when crafting your scholarship application.
What Are The Benefits Of Using Scholarship Keywords?
The process of applying for a scholarship is similar to that of applying for a job. You want to demonstrate your abilities, talents, and personality while being approachable, compassionate, and truthful. That's a tall order! Unfortunately, there's no way of knowing whether or not your application will be seen by a human. Some major awards use automated methods to filter down applicants, which means a machine will scan your essay and resume for keywords. You may want to learn the difference between a CV and a Resume.
To improve your chances, incorporate some well-known terms – but make sure your application isn't merely a word cloud! Clarity of speech is also vital, especially if your work is being read by a human. However, let's have a look at some powerful keywords used for scholarship applications.
Also Read: How To Write A Letter of Motivation
Hot Keywords on Careerinfos.com
These are phrases that appear frequently in scholarship postings on Careerinfos.com. The more information you can provide while remaining honest, the greater your chances of receiving a scholarship.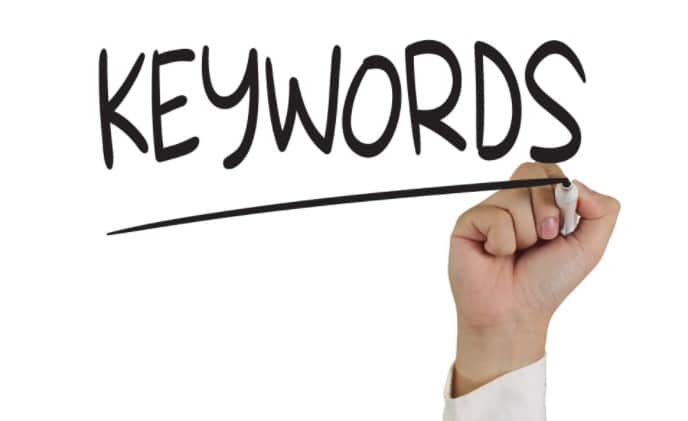 Top Scholarships Application Keywords
Academic Excellence
Athletics
Extracurricular Activities
Financial Need
Leadership
Volunteer
Participation in School or Community Activities
Let's take a look at each of this scholarship keywords.
Academic Excellence:

This isn't only about getting good grades; it's also about feeling like you're progressing. You may have started the semester with some low grades, but you've worked hard and are doing better than you've ever done. That is quite an accomplishment! Don't let the fact that you don't have straight A's make you feel unqualified. Having knowledge about career choices and subject required, will boost your chances.

Athletics:

While some scholarships are specifically for elite athletes, many others simply want to see individuals get involved in sports. If you routinely take time to get moving, whether it's through team sports or solo pursuits, include this keyword in your scholarship application

Extracurricular activities:

If you have a long list of clubs, meetings, sports, and hobbies, you might wish to combine them as extracurricular activities. Important things like leadership responsibilities and volunteer positions, as well as anything you're particularly enthusiastic about, should be mentioned as part of your extracurricular activities. This is indeed an important scholarship keyword.

Financial Need:

This is a difficult one for a lot of people. It's difficult to define what financial need is, because the notion differs from person to person. Even still, the majority of us have some financial need; otherwise, we wouldn't be looking for scholarships. So, if you're having financial hardships, stating them in your admission letter can help you stand out.

Leadership:

A leadership position might range from president of the student council to treasurer of the anime club at your school. You don't have to change the world, but if you can demonstrate that you have a strong point of view and the ability to mentor others, you've demonstrated leadership, therefore feel free to utilize this keyword.

Participation in School or Community Activities

This is clearly related to volunteering, however the concentration is on a more local level. You're involved if your church or mosque has begun a recycling program. You might deliver the school's morning announcements or remove your elderly neighbor's trash. Look at you, you're fostering a sense of community!

Volunteer:

Most school systems require 40 hours of volunteer service as part of their graduation requirements, so you may already have some experience in this area. If you haven't already, get out and volunteer! Regardless of how hectic your calendar is, there are lots of ways to help, from food banks to hospital visits. Additionally, you'll be helping to make the world a better place.
Summary
There are lots more excellent keywords out there, but the most important thing to remember when applying for scholarships is to be honest. Focus on where you're going, not where you've been, and frame your experiences in a good manner. Scholarships are, after all, for your future! You may want to learn how to write a scholarship essay
In order not to miss out on prompt updates from careerinfos.com, enter your email address below and hit the subscribe button beneath.
A confirmation link will be sent to your inbox or check your spam mails if its not in your inbox. Make sure you click the link to confirm your subscription in order not to miss any updates from this blog. All comments (related to the post above) should be dropped via the comment section below.