Top 10 German Universities To Study Medicine
Studying Medicine In Germany
Germany is a popular destination for foreign students, especially those interested in immigrating to Germany to pursue a career in Human Medicine and other related disciplines. It is home to a number of universities that offer outstanding medical education. Keep reading to learn about top 10 German Universities to study medicine.
Studying Medicine In Germany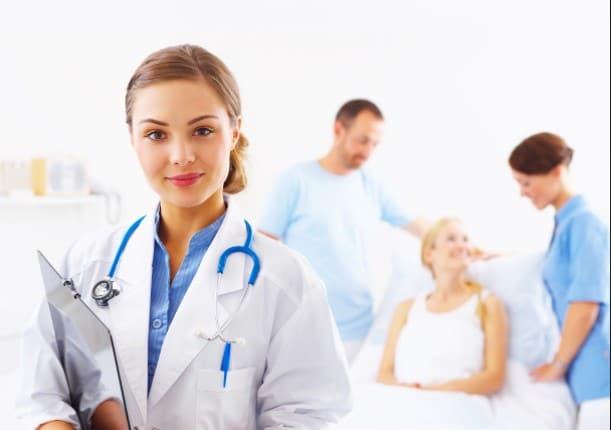 Top 10 German Universities to Study Medicine

Rank
University
1
Heidelberg University
2
Rwth Aachen University
3
Lübeck University
4
Witten/Herdecke University
5
Magdeburg University
6
Mϋnster University
7
Würzburg University
8
Tϋbingen University
9
Freiburg University
10
Leipzig University
Source: CHE University Ranking
Best Univertsities To Study Medicine In Germany
1. Heidelberg University
The Department of Medicine at the University of Heidelberg is outstanding, with a six-decade history of excellence in instruction and research. This department intends to address the region's and beyond's medical issues in the twenty-first century. This department has struggled to build a key scientific institution, stressing research and supporting and advancing research agendas, in order to achieve such renown. The university is now a vibrant and engaging ecosystem of globally known research institutes that attracts students from all over the world.
2. Rwth Aachen University
RWTH Aachen University, founded in 1966, has nine faculties, including the outstanding Department of Medicine. The Klinikum Aachen has numerous specialty clinics, theoretical and clinical institutes, and other research facilities, as well as lecture rooms, medical expertise schools, and other essential hospital amenities. In the Medicine Faculty, there are around 2,700 potential students.
3. Lübeck University
The Lübeck Medical School is prepared to face the demons of 21st-century medicine, as evidenced by its research profile. This educational institution meets the requirements of excellence by focusing on 1) Infection and Inflammation, 2) Brain, Behavior, and Metabolism, 3) Medical Genetics, and 4) Biomedical Technologies.
Related: Best Germany University For International Students
4. Witten/Herdecke University
The Witten/Herdecke University, which was formed in 1983 and is one of Germany's oldest private universities, is usually regarded as very prestigious. Medicine, Nursing Science, Dental Medicine, Economics, Philosophy, and Culture are all studied by over 1200 undergraduates. In terms of the enrollment standards, students must be able to explain why they choose to study in Germany during their interview.
5. Magdeburg University
The University of Magdeburg is one of the state's newest universities, having been formed in 1993 by the merging of the previous Technical University, Teacher Training College, and Medical School. Around 1300 educated professionals in dealing with a wide range of severe diseases are employed by the Medical School in the Saxony region. The need of strong collaboration between teaching personnel and students is emphasized. This hospital welcomes about 45000 in-patients and countless more in and out of the facility each year. Having said that, the university provides outstanding practice-based medical education to interested students.
6. Mϋnster University
Munster University, founded in 1780, has a rich history that is reflected in its seven facilities, which house 15 departments and provide 250 distinct courses of study. The University is proud of its outstanding faculty, which includes 5000 recognized professionals and 37 000 potential students. It also has about 400 collaboration partnerships with other academic institutions all around the world. Knowledge, research, and curiosity are valued at the University. You may want to learn how to obtain a German student visa.
7. Würzburg University
The Prince – Bishop Julius Echter von Mespelbrunn and the Prince Elector Maximilian Joseph founded Würzburg University more than four decades ago. The old town allies are home to the University's department facilities and supplementary institutions. Among other things, the university has a modern library, a new liberal arts campus, and many research institutions. Around 1000 students from the international domain make up the total of 25.000 pupils.
8. Tϋbingen University
Tubingen University is one of the oldest classical universities in the world. The university is located in an ideal university town. It is well-known across the world for its achievements in health, natural sciences, and humanities.
Some Nobel laureates have been affiliated with the institution, particularly in the disciplines of medicine and chemistry. The Medical Department, which includes the clinic, scientific institutions, and theoretical facilities, is Baden-largest Württemberg's medical training institute.
9. Freiburg University
The University of Freiburg has a long history of effective humanities, social sciences, and natural sciences education. The University is divided into 11 faculties. It attracts students from all over the world to benefit from its quality and competence.
The Freiburg medical center employs about 10,000 experts who are responsible for over 58 000 people in need of medical treatment. The University Medical Center believes that basic science and clinical research are required to achieve the most up-to-date medical knowledge and therapies, and so encourages its physicians to conduct continuing and novel research.
10. Leipzig University
Leibniz, Goethe, Nietzsche, Wagner, and Angela Merkel are just a few of the famous predecessors of today's potential students at Leipzig University. There are also nine Nobel laureates affiliated with Leipzig University. The Faculty of Medicine is a human medicine and dentistry educational institution with approximately 3,000 students that works closely with the Leipzig University Hospital. The Faculty of Medicine, together with the University Hospital, is one of Saxony's greatest medical institutions, with 48 clinics and institutes spread across five departments.
Top 10 German Universities – Ranking Criteria
The data used to differentiate and come up with a list of top 10 German universities to study Medicine, were based on the qualities students are looking for in the educational domain. These qualities include academic studies and teaching, research, job market, infrastructure, and lifestyle, such as location and accommodation. Learn how to open a German blocked account for international students.
In order not to miss out on prompt updates from careerinfos.com, enter your email address below and hit the subscribe button beneath.
A confirmation link will be sent to your inbox or check your spam mails if its not in your inbox. Make sure you click the link to confirm your subscription in order not to miss any updates from this blog. All comments (related to the post above) should be dropped via the comment section below.