Work in Canada As A Cyber Security Analyst
Immigrate As A Cyber Security Analyst To Canada
Work in Canada as a cyber security analyst is a lucrative career. Cyber security analysts are migrating to Canada for a variety of reasons. A few of the primary reasons is that, according to a recent Deloitte report, Canadian businesses will hire over 8,000 people in the cybersecurity field. All of this will happen within the next two years.
Work in Canada As A Cyber Security Analyst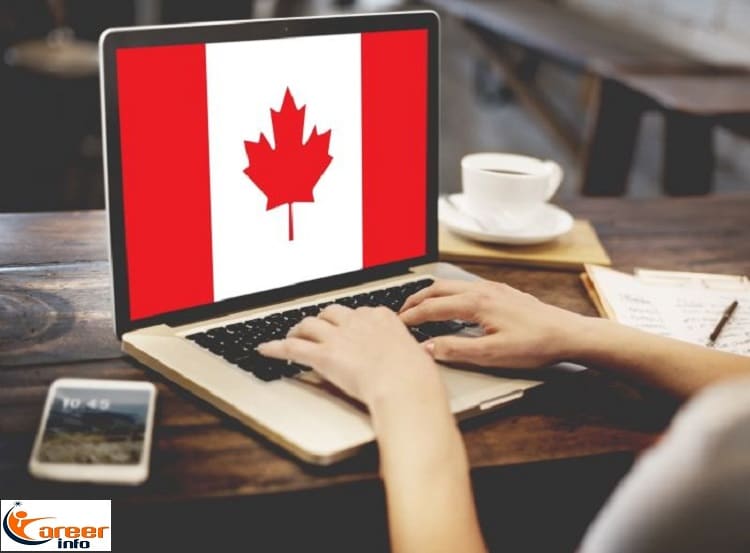 Why Work In Canada As A Cyber Security Analyst?
They also predict that the need for this career will grow by 313,000 people globally. People in this field can profit from working in either the commercial or public sector. Working in Canada also has a number of advantages, including a high minimum salary, paid leave, and shorter working hours. You may want to explore how to work in Canada as a data analyst.
Why Is Cybersecurity a Good Career in Canada?
Working as a cyber security analyst is an excellent career choice because of the following points:
1. All industries require cybersecurity
Every industry must have some sort of cybersecurity protection in place. This applies not only to technology firms, but also to healthcare, government, financial services, and a variety of other industries. This means you'll have a wider range of industries to choose from, as well as more career chances.
2. You can work from anywhere
Working in cybersecurity allows you to work from anywhere, even before the epidemic. You may work for any firm in Canada because the majority of the job is centered on technology and done online.
3. Significant room for expansion
Cybersecurity provides a lot of room for advancement, both in terms of your professional path and learning possibilities. You'll acquire security discipline as well as a variety of other IT skills. A cybersecurity expert strives to learn as much as possible about how technology and organizations operate.
4. You don't need a university degree
Many self-taught cybersecurity experts exist, and people from many disciplines have been able to make the shift. The credentials are well-regarded in the profession, and you'll be able to utilize them instead of returning to college or university to start or develop in the cybersecurity field.
5. There is a scarcity of competent specialists in the industry
Other compelling argument for cyber security analysts to relocate to Canada is the high need for competent cybersecurity experts in many businesses. Because there aren't enough qualified individuals to satisfy the present demand, you have more opportunities as a competent professional, and your employment success rate improves.
What Are the Salaries in Cybersecurity in Canada?
The average pay for a cybersecurity analyst in all provinces and territories in Canada, except Quebec, is shown in the table below.
Cybersecurity Analyst Wages in Canada

Province
Average Salary
Northwest Territories
$104,667
Yukon
$90,714
Saskatchewan
$90,609
Ontario
$86,779
Manitoba
$85,334
Newfoundland and Labrador
$84,607
Nova Scotia
$83,790
British Columbia
$80,731
New Brunswick
$80,695
Prince Edward Island
$79,995
Alberta
$29,320
Source: Glassdoor.com
What qualifications do I require for a cybersecurity career?
To forecast, identify, and check data breaches, cybersecurity experts require specialized technological capabilities. These are some of them:
A thorough understanding of contemporary cyber-threats;
Cybersecurity best practices for a variety of operating systems, including Windows, mac OS, Linux, and Unix are examples of operating systems.
Network monitoring and security techniques knowledge;
Web application security best practices;
Cloud protection;
Forensics of digital data
Ethical hacking tools and methods; and
Procedures for recovering from a disaster and restoring a system.
Working as a Foreigner in Canada
Every foreign citizen wishing to work in Canada must first get a work visa. As a foreigner, you can get one of two types of work permits: an open work permit or an employer-specific work permit.
You can work for any employer, anywhere in Canada, with an open work permit. Furthermore, the employer-specific work visa will bind you to a certain firm or job type. If you work in cybersecurity, the Global Talent Stream is an excellent method to get a work permit in Canada.
What is the Global Talent Stream, and how does it work?
The Global Talent Stream (GTS) is a program created by the government to assist Canadian companies in recruiting specialized overseas skilled employees when no Canadians or permanent residents are available to fill the position. Employers in Canada choose this route since processing times may be as little as two weeks. You may want to explore jobs in Canada.
In order not to miss out on prompt updates from careerinfos.com, enter your email address below and hit the subscribe button beneath.
A confirmation link will be sent to your inbox or check your spam mails if its not in your inbox. Make sure you click the link to confirm your subscription in order not to miss any updates from this blog. All comments (related to the post above) should be dropped via the comment section below.