Work In Canada As A Sales Representative
Immigrate To Canada As A Sales Representative
Working as a sales representative in Canada is a topic that never goes out of style. Certain sectors of the Canadian economy are in desperate need of qualified employees as a result of rising labor shortages across the country.
Work In Canada As A Sales Representative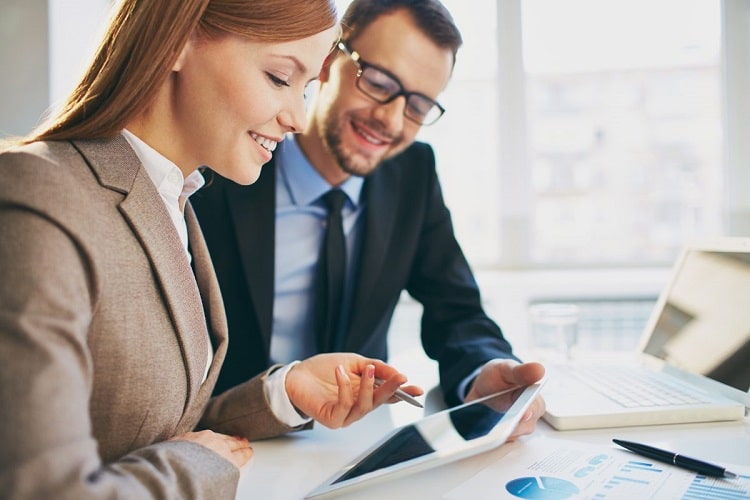 Vacancies For Sales Representatives In Canada
According to the National Occupation Classification (NOC), which establishes where an occupation falls in respect to the immigration streams available in proportion to the credentials of the candidate, these openings are identified as in-demand by the government or individual provinces.
Is Sales Rep An In-Demand Occupation in Canada?
A Sales Representative is one of the in-demand jobs mentioned by numerous provinces and territories in Canada. If you are eligible for the stream you apply for, you can apply to work in this occupation through a variety of immigration procedures. Read on to learn more about how to become a Sales Representative in Canada and the various perks that come with it.
Becoming A Sales Representative in Canada
In order to work as a sales representative in Canada, you'll need a Bachelor's degree and at least two years of relevant experience. Being able to communicate in more than one language will put you ahead of the competition, particularly in Canada's two official languages, English and French.
Some provinces are in grave straits, with vacancies taking up to 45 days to fill (in some cases much longer). Over 12, 000 jobs are projected to be available in this field across Canada, with many of them in the country's largest cities. You can apply through glassdoor for sales rep jobs in Canada.
How much does a sales rep earn in Canada?
Depending on your level of expertise, the typical income for this profession in Canada ranges from $33, 000 to $67, 000 per year. Depending on your area of expertise, you may potentially be paid on a commission basis.
NOC Code For Sales Representatives
Take a look at the different jobs that fall under the category of Sales Representative below.
Sales Representative Classifications

NOC Code
Occupation Title
6211
Retail Sales Supervisors
6221
Technical Sales Specialists
6222
Retail & Wholesale Buyers
6231
Insurance Agents & Brokers
6232
Real Estate Agents & Salespersons
6235
Financial Sales Representatives
Ways to Immigrate As A Sales Representative
Studying in Canada and asking for sponsorship from a relative or spouse through the Family Class program are two options for immigrating to Canada. The federal programs and the Provincial Nominee Program, on the other hand, are the major routes for skilled workers to enter the country.
Provincial Nominee Program
The PNP was established to address particular labor market issues in each of Canada's provinces and territories. This program is supported by 11 of the 13 states, with each offering several streams for skilled, unskilled, and semi-skilled employees. As a Sales Representative, you may qualify for one of the following streams.
Provincial Nominee Programs For Sales Representatives

Province
Streams
Alberta
Alberta Express Entry Stream
British Columbia
Skills Immigration
Express Entry British Columbia
Manitoba
Skilled Worker
Skilled Worker Overseas
New Brunswick
Express Entry Labour Market Stream
Skilled Workers with Employer Support
Newfoundland & Labrador
Newfoundland and Labrador Express Entry Skilled Worker
Skilled Worker Category
Nova Scotia
Express Entry
Labour Market Priorities
Skilled Worker Stream
Ontario
Human Capital Category
Employer Job Offer Category
Prince Edward Island
PEI PNP Express Entry
Labour Impact Category
Saskatchewan
International Skilled Worker Category
Northwest Territories
Employer Driven Program
Yukon
Yukon Express Entry (YEE)
Skilled Worker
Express Entry System
In order to address rising labor market problems, the Express Entry system was established in 2015 to expedite federal programs to a processing time of six months or fewer. The Federal Skilled Worker Program, the Federal Skilled Trades Program, and the Canadian Experience Class are the three programs that makes up the express entry.
Candidates must build an online profile that outlines their background in order to apply for one of the programs. The Comprehensive Ranking System (CRS), which is a collection of criteria outlined below, is then used to assess this profile. The points are added up, and the profiles are placed into the Express Entry pool, from which the highest-scoring applicants are chosen every two weeks. An Invitation to Apply (ITA) for permanent residence in Canada is issued as a consequence of these drawings.
In order not to miss out on prompt updates from careerinfos.com, enter your email address below and hit the subscribe button beneath.
A confirmation link will be sent to your inbox or check your spam mails if its not in your inbox. Make sure you click the link to confirm your subscription in order not to miss any updates from this blog. All comments (related to the post above) should be dropped via the comment section below.