Duties Of Education Assistant 2023
Job Responsibilities Of An Education Assistant
This post offers all you need to know about the duties of Education Assistant. Keep reading to learn everything about the roles, job description and duties of education assistant.
Who Is An Education Assistant?
An education assistant, also known as a teaching assistant, is a person who assists instructors with the social and intellectual development of students both within and outside the classroom. They create and establish an environment that allows instructors to carry out successful teaching and children or pupils to learn effectively.
Job Opportunities For An Education Assistant
Education Assistants are engaged at all levels of the educational system, from elementary to secondary schools. This is a job that cannot be filled by just anybody. As a result, it necessitates the presence of a person with certain abilities and, in some cases, qualifications.
Also Read: Scholarship Essays On Career Goals
How To Qualify As An Education Assistant
However, you may be required to have at least a NQF level 4 certificate or it's equivalent in any comparable profession, as well as experience in the teaching sector, to apply as an education assistant.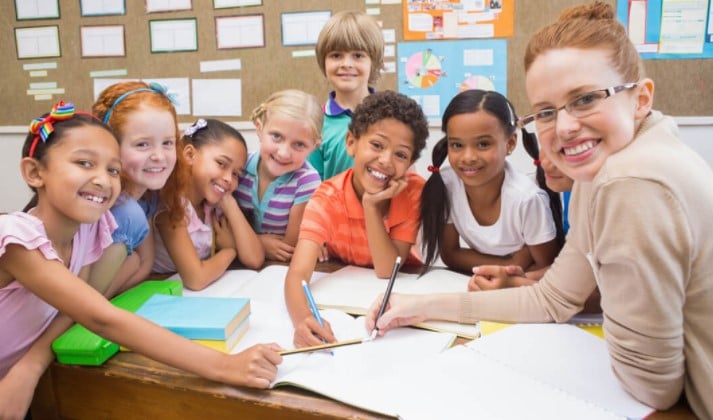 Required Skills
An education assistant should possess the following abilities in terms of skills:
Flexibility and ingenuity;
Good organizational skills;
IT fundamentals;
Feel so comfortable with children and young adults;
Tolerance, self-assurance, and a caring approach;
Literacy and arithmetic abilities;
Ability to converse in English and at least one other official language
Competence to lead groups of students and deal with difficult behavior
Related: Cover Letter For General Worker
Duties Of An Education Assistant
The following are the duties of an education assistant, in no specific order:
Education Assistants will be responsible for preparing the classroom for teaching and learning, as well as ensuring that teaching resources are readily available.
Distribute worksheets and textbooks to students.
Arranging mark sheets, keeping records, and capturing marks are all duties that must be completed.
Distribute to students question papers, workbooks, classwork books, and marked scripts.
Assist the teacher with photocopying test papers, work sheets, and other materials.
Support the instructor in managing classroom behavior.
Assist students with their educational and social development;
Maintain a safe, secure, and clean classroom environment;
Monitor students outside of the classroom and during lunch breaks;
Supervise student group activities; and
Perform administrative work as assigned by the school.
Also Read: Best Careers In Commerce
Summary
In general, an education assistant is in charge of managing the classroom's well-being from start to finish. As a result, they must be aware of their responsibilities both within and outside the office. Their work description, however, entails much more than simply assisting instructors and students in the classroom. They are also involved in administrative duties, such as handling the school's affairs, and so forth.
You may want to search for jobs for school dropouts
In order not to miss out on prompt updates from careerinfos.com, enter your email address below and hit the subscribe button beneath.
A confirmation link will be sent to your inbox or check your spam mails if its not in your inbox. Make sure you click the link to confirm your subscription in order not to miss any updates from this blog. All comments (related to the post above) should be dropped via the comment section below.