FASPE Journalism Fellowship in Germany 2023
Apply For FASPE Journalism Fellowship
FASPE Journalism Fellowship in Germany is open for application from suitable candidate.
Fellowships at Auschwitz for the Study of Professional Ethics (FASPE) in Germany invite applications for the FASPE Journalism Fellowship in 2023.
About FASPE Journalism Fellowship
FASPE Journalism Fellowship is an intensive, two-week study program in professional ethics and ethical leadership. FASPE is not a Holocaust studies program, neither is it a genocide prevention program. Instead, the syllabus is structured to challenge Fellows to critically investigate constructs, recent developments and matters that raise ethical concerns in their professions in modern settings in which they operate.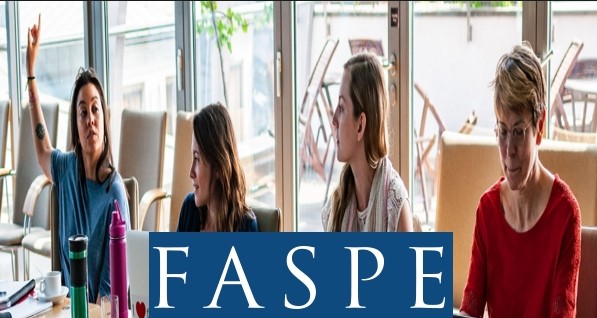 Objectives of FASPE Journalism Fellowship
FASPE Journalism Fellowship challenges its Fellows to acknowledge their responsibility to function as ethical leaders in their professions in journalism and the media.
The Fellowship starts by looking at the actions and choices of German and foreign journalists in covering and backing Nazi policies.
FASPE then builds on this historical model to assist Journalism Fellows understand their role and responsibility as persons with influence in their communities and to make them to identify and tackle the ethical issues presently facing journalists and media institutions generally.
Why Apply For FASPE Journalism Fellowship
FASPE Journalism Fellows now function as editors, nonfiction writers, reporters, broadcasters, photojournalists, and other professionals, across a broad range of media. Via their shared FASPE experience, Fellows establish long-lasting relationships and deep bonds that develop over time. Journalism Fellows take part in formal and informal networks that offer support all through their careers.
Worth of Fellowship
Every year, FASPE Journalism awards fellowship awards to 14 to 16 journalism candidates and early-career journalists.
Selected Fellows spend two weeks in Berlin and Poland, where they go to key sites of Nazi history and take part in daily workshops led by specialized faculty. The program combines the power of place with academic objectivity and many informal chances for creative exchange.
FASPE builds on a large pool of candidates, whose various backgrounds and interests enhance discussions both inside and outside the seminar room.
Journalism Fellows go on trips with Business and Law Fellows, enabling them to widen their comprehension of the role of professionals over shared meals and undertakings and in a lot of interdisciplinary seminars.
FASPE Fellowship programs are fully funded so that financial constraint does not affect involvement.
Related: Bosh Pre-Masters Scholarships
Eligibility Criteria
FASPE Journalism Fellowship candidates have to be interested in journalism as a career and fit into one of the following two categories:
be registered in a graduate program of any type and intending to work as a journalist;
be working as a journalist with an undergraduate degree qualification in any field obtained between May 2018 and May 2023. Or a graduate degree program in any field obtained between May 2022 and January 2024.
FASPE is looking Fellows who are about to begin their career as professionals, are willing to engage in discussions with their co-Fellows and faculty, and who possess the academic and emotional maturity to unpack tough and controversial matters responsibly and respectfully in small group settings.
FASPE chooses its Fellows based on their academic background, personal and professional experiences, aptitude for leadership and skills to add to the program and the alumni community.
All applications are welcome and evaluated.
How to Apply for FASPE Journalism Fellowship
Applications for the 2023 Fellowship programs start by August 31, 2021. FASPE makes use of an online application system via Submittable. All applications have to be submitted via the FASPE Submittable application website.
2023 Program Dates
May 21, 2023 – June 4, 2024: Business, Journalism and Law
June 11, 2023 – June 25, 2024: Medical and Seminary
For additional about their five fellowship programs, please check the descriptions under the Programs tab.
The application closing date for all programs is January 6, 2023
Visit the FASPE Journalism Fellowship official page for additional information and to apply
You may want to explore other scholarship opportunities in Germany.
In order not to miss out on prompt updates from careerinfos.com, enter your email address below and hit the subscribe button beneath.
A confirmation link will be sent to your inbox or check your spam mails if its not in your inbox. Make sure you click the link to confirm your subscription in order not to miss any updates from this blog. All comments (related to the post above) should be dropped via the comment section below.