Bosch Pre-Masters Scholarships in Germany 2023
Apply For Bosch Pre-Masters Scholarships in Germany
Bosch Pre-Masters Scholarships in Germany are on offer from Robert Bosch GmbH in Germany. The scholarships merge theory with practice, giving you room to spend time working in the company and then study for your master's degree.
About Bosch Pre-Masters Scholarships
Robert Bosch GmbH is a global front-runner in engineering and electronics and has its HQ near Esslingen.
The Bosch Pre-Masters Scholarship award is comprised of two segments – hands-on work in their establishment, followed by study toward a master's degree qualification. The hands-on segment last typically twelve months but sometimes may not be that long. The length and commencement date are decided on an individual basis. The succeeding master's degree program typically lasts for two years (four semesters). All in all, the Pre-Master Program is planned to extend across a maximum of three years.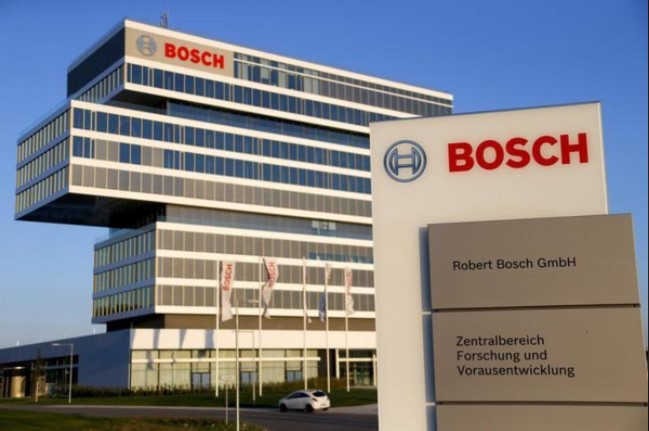 Why Apply For Bosch Pre-Masters Scholarship?
While on ground at Bosch, you take on tasks related to your area that will later on form the focal point of your master's degree studies, e.g. manufacturing, product development, or marketing. Based on when you begin, this phase can take up to 12 months. While becoming comprehensively acquainted with everyday and project business in your area, you also obtain an idea of what is happening in related fields.
With your hands-on experience as a launch pad, you then get on with your master's degree program and pursue your preferred concentration. In this period also, you can count on the company's specialized guidance on the hands-on side of things.
Related: HAW Hamburg University Scholarships
Worth of Bosch Pre-Masters Scholarship
Expand your professional proficiency with the tasks allotted to you.
Gain from excellent professional and personal guidance.
Sign a fixed-term contract valid until your graduation, and get payment for your services.
Clear the way to an encouraging beginning to your career – many Pre-Master candidates become Bosch associates instantly after graduating.
Expand your knowledge in professional conferences, for example, on quality management or engaging in negotiations.
Get membership in their scholar program, students@bosch, which functions as a top-class network and facilitates career growth.
Gain experience working in Germany
Eligibility Criteria
They welcome candidates from all over the world. You are required to possess a strong comprehension of the German language and have an intention of doing your master's program at a German university.
You concluded your bachelor's degree qualification in Computer Science or Engineering, the Natural Sciences or business field with outstanding grades and have an intention of getting your master's degree.
Apart from distinction in your technical field, you also bring these personal attributes to the table:
Pioneering strength and readiness to learn
Goal-orientation and ambition
A sense of responsibility and the ability to work autonomously
Initiative and a high level of commitment
Team spirit and social skills
A cosmopolitan outlook
Good English skills; other international languages are an advantage
How to Apply
Please apply with the use their online application form, which you will locate on every Bosch Pre-Masters Scholarship publication.
All your credentials can be submitted as file attachments (resume, covering letter, references, etc.).
After an initial selection based on the written applications, applicants will be asked to an interview with an HR associate and the supervisor of the applicable specialist department.
As part of the interview procedure, the applicant frequently also has the chance to meet a few co-workers and create an impression of the working environment.
Application Deadline:
There are no application closing dates for the PreMaster Program. Vacancies are filled as needed all through the year.
Visit Bosch in Germany official website for additional information and to apply.
Explore other German Scholarships for International Students.
In order not to miss out on prompt updates from careerinfos.com, enter your email address below and hit the subscribe button beneath.
A confirmation link will be sent to your inbox or check your spam mails if its not in your inbox. Make sure you click the link to confirm your subscription in order not to miss any updates from this blog. All comments (related to the post above) should be dropped via the comment section below.