Hamburg University Scholarships for International Students
Apply for Hamburg University Scholarships for International Students
Hamburg University Scholarships for International Students in Germany for the 2022/2023 academic session is open for application.
In this post, we will explain more about the HAW scholarship, its worth, eligibility and how to apply.
About Hamburg University Scholarships
Hamburg University of Applied Sciences awards scholarships to academically sound international students studying in Bachelors and Master's degree program. The good news is that the City of Hamburg sponsors degree program at Hamburg universities, so the school does not charge tuition fees for national and international students aside from professional Master's program.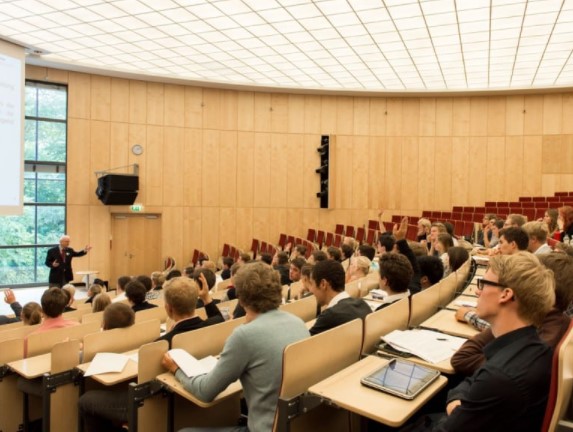 Objectives of The Hamburg University Scholarships
Developing strong solutions to the societal challenges of today and tomorrow. This is the aim of the Hamburg University of Applied Sciences (HAW Hamburg), northern Germany's leading applied sciences university when it comes to deep practice. The Hamburg University Scholarships is for one semester; an extension for a further two semesters is possible, if all the courses per semester are completed with a grade average of at least 2.5.
However, our main focus is the excellence of our teaching and our degree courses. Concurrently, Hamburg is continuing to enhance its profile as a research university. People from over 100 countries help make Hamburg University what it is, and our change is our particular strength.
Scholarship Types
Hamburg University Scholarships 2022 is in two categories: Undergraduate and Master's degree.
Worth/Value of Scholarships
The scholarship covers Up to 400 Euros/month (4 months per semester) for undergraduate while it covers up to 500 Euros/month for up to five months for master's degree.
An application for a further semester is possible for the two degrees.
Related: Rosa Luxemburg Stiftung Scholarships
Eligibility for Undergraduate and Master's Degree
Each applicant must be enrolled as students at Hamburg University.
To be qualified for master's degree, you must have completed your graduate program in Germany or abroad.
Applicants must have completed their school education outside of Germany or have graduated from a Studienkolleg.
You must be an international master student at the HAW Hamburg to be qualified for Hamburg University Scholarships.
To be qualified for these scholarship, applicants must not be eligible for BAföG.
Please note that scholars in design degree program cannot participate in this program.
Undergraduate candidates must be an international bachelor student at the HAW Hamburg.
Undergraduate applicant must have already completed at least two semesters at the university with a grade total of "very good" or "good".
To be eligible for these scholarship, undergraduate scholar must have completed his/her school education abroad or have successfully graduated from a Studienkolleg.
Undergraduate and master's degree candidate are not qualified for a BAföG loan (Federal Training Assistance Act). If you fulfill the requirements for a BAföG loan you are not qualified for the scholarship even if you do not actually receive the funding.
Undergraduate candidates from the courses Illustration, Communication or Textile Design are not qualified to apply for the scholarship.
Master's degree scholars from the courses Design, Public Health, Public Management, Social and Health
Management and the further educational masters in Heide and Lüchow-Dannenberg cannot apply for the scholarship.
Application in the first semester for master's applicant: You must have completed a your Bachelor's degree in the semesters required and a "very good" or "good" grade according to the German grading system.
How to Apply for Hamburg University Scholarships
Please complete the application forms (Undergraduate or Masters) and submit it to the International Office of the HAW Hamburg. The scholarships are awarded by a commission of Hamburg University.
Application Deadline
The application deadline for Hamburg University Scholarships is March 30, 2022.
Visit the University of HAW Hamburg official website for additional information and to apply.
Explore other trending scholarships for international students in Germany
In order not to miss out on prompt updates from careerinfos.com, enter your email address below and hit the subscribe button beneath.
A confirmation link will be sent to your inbox or check your spam mails if its not in your inbox. Make sure you click the link to confirm your subscription in order not to miss any updates from this blog. All comments (related to the post above) should be dropped via the comment section below.