International Climate Protection Fellowship in Germany 2023
How To Apply International Climate Protection Fellowship
International Climate Protection Fellowship in Germany is currently accepting application from suitable candidates.
Applications for the International Climate Protection Fellowship program in 2023 are welcomed by Alexander von Humboldt Foundation.
The fellowship program will be granted to young climate professionals from emergent nations interested in engaging in a project in Germany and developing long-term partnerships.
About International Climate Protection Fellowship
The International Climate Protection Fellowship award enables the beneficiary to engage in a one-year research-based project in Germany intent on tackling climate change, on adaptation approaches, on preserving ecologies and biodiversity, or on the viable use of the oceans and seas. Sustainability matters involving natural resources, efficient use of resource or urban growth are also acceptable.
The foundation grants up to fifteen International Climate Protection Fellowship programs to potential leaders and up to five fellowships to postdoctoral researchers every year.
The fellowship programs are sponsored by means of the International Climate Initiative of the Federal Ministry for the Environment, Nature Conservation and Nuclear Safety (BMU).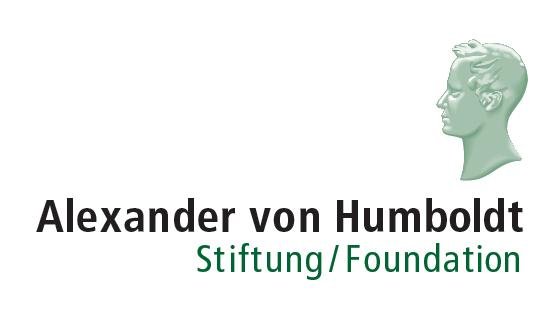 Worth of Award
The International Climate Protection Fellowship program enables the mutual interchange of knowledge, methods and procedures with hosts in Germany; this also covers questions of practical applicability in your nation of origin.
They offer you:
A monthly fellowship program award of €2,170, €2,470 or €2,670 for prospective leaders – on the basis of the beneficiary's training and career level; a monthly fellowship program award of €2,670 for postdoctoral researchers
Individual support all through the beneficiary's stay in Germany
Added financial support, for instance, for additional family members, for travel expenditures or for a German language program
A three-week preliminary event where you can link up with other climate protection fellows, visit businesses and research institutions, and go to cultural events in Germany
Comprehensive alumni sponsorship, especially to back long-term connections with your cooperation partners in Germany across the period of the awardee's whole professional career
Related: FASPE Journalism Fellowship
Eligibility Criteria
As prospective decision-makers and multipliers, the beneficiary plans to take on the global problem of climate change via foreign, cross-border collaboration.
They welcome you to apply for an International Climate Protection Fellowship if you;
Investigate questions in the natural or engineering sciences or tackle legal, economic, health-related or societal features of climate change
Are a national of a developing or emerging nation that is non-European and have been mostly residing and working there
Finished your first academic degree (Bachelor or related degree) not less than 12 years ago (cut-off date: 1 March of year of application)
Possess past experience in a leadership position and related leadership aptitude
Are a potential leader with extensive professional experience (minimum of 48 months at the period of applying)
Are a postdoctoral researcher with a successfully finished PhD in climate protection or climate-related resource conservation and have been issued in academic journals and by academic editors
Possess very decent proficiency in English and/or German
How to Apply for International Climate Protection Fellowship
Prior to submitting an application, you are required to settle the details of your autonomously developed research-based project with your designated academic host.
Please submit the required application papers to the Alexander von Humboldt Foundation online only.
Research-based project:
Give a summary of the project you have come up with yourself and consented with your prospective host before submitting an application.
Bear in mind that this listed conditions are important for selection:
concise focus and achievability;
a compelling choice of methods;
significance to the matters of climate protection or climate-relevant resource conservation;
achievability of executing the project at the designated host institution;
achievability of the communication strategy
Extensive statement comprising validation of support from your host in Germany
Two recommendation letters (not more than 12 months old) from individuals who can supply details on your professional, private and/or academic background
The application form has links where the recommendation letters and personal statements can be uploaded. Please forward these links to the applicable persons as soon as you can.
Application Deadline:
Submission of application ends on March 1, 2023
Visit Alexander von Humboldt Foundation official page to for additional information and to apply.
You may want to explore other Germany Scholarship Opportunities
In order not to miss out on prompt updates from careerinfos.com, enter your email address below and hit the subscribe button beneath.
A confirmation link will be sent to your inbox or check your spam mails if its not in your inbox. Make sure you click the link to confirm your subscription in order not to miss any updates from this blog. All comments (related to the post above) should be dropped via the comment section below.