DAAD Scholarship Guide 2023
Deutscher Akademischer Austauschdienst Award
The DAAD Scholarship (Deutscher Akademischer Austauschdienst) is the world's largest funding organization for overseas students from impoverished countries. This organization was created in 1925 and has since financed over two million scholars in Germany and around the world.
Information On DAAD Scholarship
DAAD offers a wide range of degree programs taught in both English and German, with the goal of educating future leaders, providing access to some of the best study and research possibilities, and assisting developing nations in establishing viable university systems. Let's take a look at this DAAD scholarship guide to discover more about what the DAAD grant is, what the application procedure entails, and the scholarship's perks.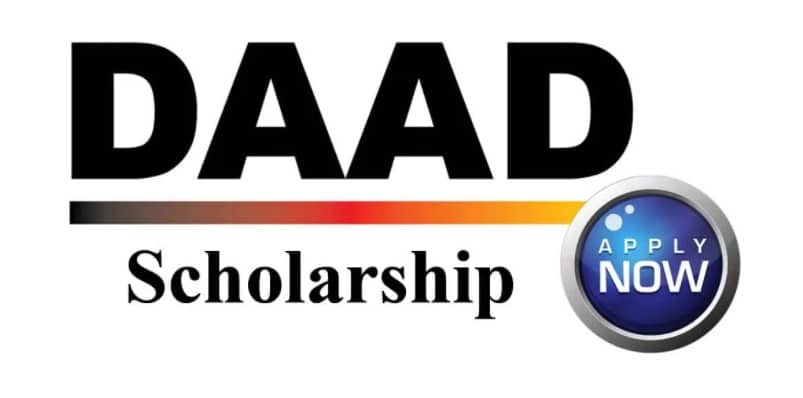 Related: How To Apply For German Student Visa
Criteria For DAAD Scholarship
Because there are over 100 scholarship programs accessible for international students, the eligibility requirements vary greatly. There are, nevertheless, a few basic prerequisites for DAAD Scholarships that must be met by all applicants.
Language Skills: Excellent command of the English language, with an IELTS score of 6.5 or higher.
The ability to communicate in German is not required, although it is highly recommended.
Academic Grades: An 8.5 cumulative grade point average (CGPA) or 85 percent or equivalent, depending on the applicable degree, is required.
Obtain a NOC (No Objection Certificate) from home institution, if applying for exchange or short-term research program.
Work Experience: A minimum of two years of experience, including research, teaching, and graduate assistant-ships.
Submit a concise research proposal/SOP of 500-1000 words. In some circumstances, a CV is enough.
Note that, in addition to meeting these conditions, potential candidates must have proof of lodging in order to be eligible for visa.
What information will be required on the DAAD application?
First and foremost, you must submit an online application. To apply, you must first register with the DAAD portal in order to gain access to the application form.
The following information will be requested on the DAAD application form:
Name and nationality
The degree programme you're applying for
Gender, academic title, date & place of birth, country of permanent residence
Contact information
Secondary school education
Higher education
Degrees held
Duration of the course you're applying for
Choice of host university/institution
Language skills
Previous visits abroad for study/work
Practical/professional work experience
Professional occupation/written proof
Leave of absence information
Professional career goal
Extracurricular interests
Other documents:
When applying for a Study Scholarship, you must submit a letter of motivation.
When applying for a Research Grant, you must submit a detailed proposal.
Submit a reference from a university teacher.
DAAD Scholarship Application Process
The bulk of DAAD Scholarship applications are completed in two steps:
Complete the online application form and upload the documents.
Send a copy of the application form to the DAAD office via post.
Lets' discuss these steps in detail.
STEP I
The online application process is straightforward and takes about 30 minutes to complete. Applications must be submitted through the DAAD Portal, which opens approximately 6 weeks prior to the scholarship application deadline (s). Upload the following supplementary papers after you've finished the application form:
Online Application Form
No Objection Certificate filled in and stamped by the previous institution
Invitation letter of German Supervisor
University Degree & Certificates
Note: The applicant's first and last names on the application form must match the applicant's passport name.
STEP II
Candidates will be redirected to another page after submitting the form and uploading the supporting papers, where they can review their application package and obtain a PDF file. Send the following documents to the DAAD office in your area:
One copy of the Application Summary which is generated in the portal (PDF)
Recent reference from Previous University Teacher
Also Read: How To Open A Blocked Account For International Student
DAAD Selection Process
Each DAAD scholarship has its own selection committee, which thoroughly examines each application. Depending on the scholarship scheme, this committee may be constituted locally or in Germany.
The following factors are used to make decisions:
Quality of the project
Academic Achievements
Duration of research/fieldwork
Research proposal/Work experience
While there are no interview sessions, depending on the scholarship program and the applicant's location, a personal introduction may be required.
FAQs On DAAD Scholarship
What is the value of the DAAD scholarship stipend?
The stipend you'll receive each month will cover your living expenses, health insurance, and some travel expenditures.
A monthly stipend of 850 Euros will be provided to postgraduate students.
Students pursuing a doctoral degree will get a stipend of 1,200 euros.
Insurance and health coverage will be provided to postgraduate and doctoral students.
A travel grant may be available to postgraduate and doctoral students.
The DAAD scholarship will include free dorm lodging at the university.
What should I include in my motivation letter?
As part of the application process, you will be required to submit a letter of motivation that is no more than three pages long. You should explain why you desire to study in Germany for personal and professional reasons.
You will be able to express your personality as well as the following information in a motivation letter:
Details about your educational history, abilities, and knowledge. Information about your studies, such as the number of semesters and degree; professional experience, language skills, and prizes or awards; and professional experience, language skills, and prizes or awards.
You should include reasons for wanting to pursue the study program you've chosen, what you enjoy about the university you've chosen, and your personal and academic goals.
Include your scholarship expectations (in your academic, professional, and personal goals). Including scholarship keywords in your letter will make your application stand out.
Include your unique hobbies, such as special extracurricular accomplishments or personal qualities.
What should my scholarship proposal contain?
Applicants should provide a detailed proposal when applying for a Research Grant. A proposal is a comprehensive outline of the project on which you will be working. Include the following:
The broad research field, the research you've done, the theories you'll employ, the scientific models you'll use, the rationale for using these models, and so on.
The project's research questions, objectives, and academic relevance.
Your data collection methods and study plans.
You'll be referencing academic literature.
Data collecting challenges are expected to be severe.
Bibliography for research.
Related: How to write a scholarship essay on career goals
What should my letter of recommendation contain?
In scientific areas, letters of reference must be written by university professors with a PhD degree. The university professor who writes your reference letter should include the following information:
Your academic accomplishments
Both your academic and personal qualities are important.
The scholarship's importance to your academic and professional career.
Is it possible for my family to join me while I'm on scholarship?
The DAAD does not provide family benefits if the funding is for shorter than six months. Under some circumstances, and if the scholarship holder's funding tenure is longer than six months, DAAD may provide an allowance for accompanying spouses and children, as well as insurance coverage.
Do I have to pay tuition fees while I'm on my DAAD scholarship?
Although the majority of German colleges are tuition-free, some locations may charge you. Tuition fees are not covered by the DAAD scholarship.
Can I work while on a DAAD scholarship?
If you want to work part-time while on your scholarship, you must first get the DAAD's approval. Your course coordinator or supervisor should also grant their approval. Part-time job must not conflict with the scholarship's aim. However, any monthly earnings in excess of € 450 gross would be withheld from the monthly stipend. You may want to get tips on working in Germany
Find Scholarship – DAAD Scholarship Highlights

Scholarship Type
Merit-Based
Offered by
Government bodies
Organization
Deutscher Akademischer Austauschdienst
No. of Scholarships
100,000
Application Deadline
It Varies
Amount
$888
Renewability
Yes, Yearly
International Students Eligible
Yes
Scholarship Website Link
https://www.daad.de/deutschland/stipendium/en/
You can also apply for other trending scholarships in Germany
In order not to miss out on prompt updates from careerinfos.com, enter your email address below and hit the subscribe button beneath.
A confirmation link will be sent to your inbox or check your spam mails if its not in your inbox. Make sure you click the link to confirm your subscription in order not to miss any updates from this blog. All comments (related to the post above) should be dropped via the comment section below.