How to Apply for a Canada Visa from the Ivory Coast
How to Move to Canada from Ivory Coast
How to Apply for a Canada Visa from the Ivory Coast is a question on the lips of most Ivorian. Canada is often regarded as one of the safest and most hospitable countries in the world. Aside from having an amazingly high standard of living with decent healthcare for you and your children, Canada provides a chance to live a life free of racist attitudes in a free and stable society, which is one of the key reasons why more and more skilled new immigrants apply for a Canada visa.
Why Should I Relocate To Canada From the Ivory Coast?
As per the 2016 census, approximately 11,000 Ivorians live and work in Canada, with many of them choosing Quebec as their destination owing to the high level of French necessary. However, Canada is a large country full with opportunities regardless of ethnicity, color, or religion.
Well, let's take a deeper look at how you may apply for a Canada visa from the Republic of Côte d'Ivoire and obtain permanent residency in Canada.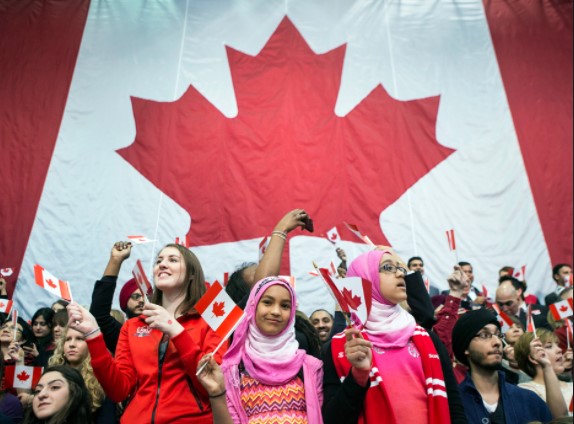 How to Apply for a Canada Visa from the Ivory Coast
Applying for a Canadian visa from Côte d'Ivoire may be a complicated and time-consuming procedure, because there are over 100 immigration and visa alternatives to select from.
The most essential aspect of your trip to Canada is selecting the appropriate Canada immigration program, so let's take a look at five basic actions to take to make your application as straightforward and stress-free as possible.
| | |
| --- | --- |
| S/N | How to Move to Canada from Ivory Coast |
| 1 | Check if You're Eligible |
| 2 | Choose Your Destination |
| 3 | Choose Your Immigration Program |
| 4 | Get Your Supporting Documentation in Order |
| 5 | Apply For Your Canada Visa |
Check if You're Eligible
To be sure, there's no use in applying for a Canadian visa if you don't meet the requirements. Knowing your status will save you time and money in the long run, as well as speed up the process.
Choose Your Destination
While this is not required for all Canadian immigration programs, such as the Express Entry system, it does help you limit down your possibilities. It will also assist if you investigate where you are most likely to get a job in Canada, as finding a new work once you arrive is not always simple. If possible, seek to secure a job before you arrive in Canada. You may want to explore highest paying trade jobs for immigrant in Canada.
Choose Your Immigration Program
You may confidently pick the finest immigration program to apply for your Canada visa now that your qualifying status has been validated. However, if you choose the wrong immigration scheme, you may be disappointed.
Get Your Supporting Documentation in Order
You may not have to upload all of your supporting papers at this moment. This can be done after you begin the visa application process. You may also require some information to complete the application forms. So, prepare all of your supporting paperwork ahead of time, as it will also need to be validated.
Apply For Your Canada Visa
After you have completed all of the necessary preparations, you will be ready to begin the process of applying for your Canada visa. It is critical to complete each part precisely and completely, since any errors might result in your application being returned, delaying the entire process.
Top Reasons You'll Never Regret Moving to Canada from Côte d'Ivoire
Safety and Security for You and Your Loved Ones
Canada is one of the safest countries in the world and also one of the finest locations to raise a family. According to the World Population Review, it is the sixth safest country in the world and has a good quality of life.
Political and Economic Stability
Canada is a democratic country that is also one of the most politically and economically stable in the world.
Once you apply for a Canada visa from the Ivory Coast, you are basically investing in your future. A bigger picture in a country governed by a progressive democratic system that values tolerance, multiculturalism and equality for all.
Job Opportunities & Work Benefits
You will not only have a plethora of employment opportunities to select from, but they will almost certainly come with a very appealing pay. The majority of employment in Canada pay a national average compensation of $14 per hour, or $52,600 per year. You may want to explore how to get accredited to work in Canada.
Your Loved Ones Can Join You in Canada
You can sponsor your loved ones to come to Canada if you are a Canadian citizen or permanent resident. There are over 100 economic immigration alternatives available. You and your loved ones will not only be able to come to Canada together, but you will also be able to reunite at a later stage through programs such as the Family Sponsorship Program. You may want to learn more about Canada Provisional Nomination Program.
Freedom of Religion and Tolerance
Canada is one of the world's most tolerant, liberal, and progressive countries. Canada provides a choice of places of worship as well as supporting communities located around the country to assist you. You may want to explore more on how to Immigrate to Canada.
In order not to miss out on prompt updates from careerinfos.com, enter your email address below and hit the subscribe button beneath.
A confirmation link will be sent to your inbox or check your spam mails if its not in your inbox. Make sure you click the link to confirm your subscription in order not to miss any updates from this blog. All comments (related to the post above) should be dropped via the comment section below.