U.S. Methodist Colleges and Universities
Seeking To Study In A U.S Methodist College/University
US Methodist Colleges and Universities are quite diverse and form a top choice for most international students. Enrolling at a Methodist institution or college in the United States may be a fantastic choice for you whether you are one of the 75 million members of the Methodist church globally or if you just want an exceptional education with a focus on practical applications.
What is a Methodist?
The United Methodist Church is the most recent offshoot of a long-standing Christian church. Methodists are protestant Christians who follow John Wesley, a notable British theologian and social reformer, in his theological interpretations. The Methodist churches, like all branches of Christianity, emphasize the role of Jesus Christ as savior, with a strong emphasis on implementing Christian ideals to society. The Methodist church's unofficial slogan is "Faith in Action."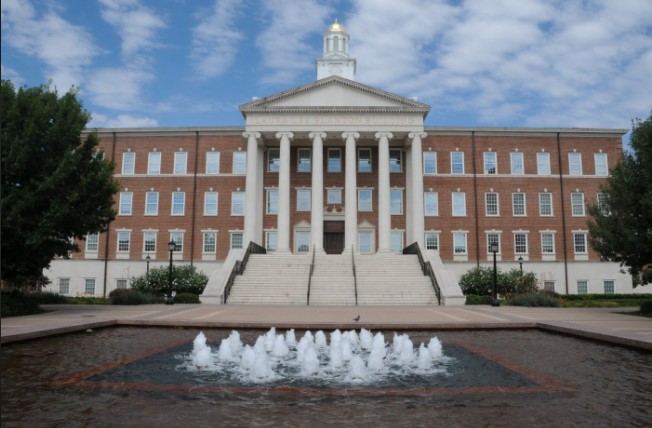 About Methodist Universities and Colleges
In 2012, thirteen Methodist colleges and universities were included among the top 100 liberal arts schools in the United States. Methodist Universities and Colleges make a distinct category of religious schools in the US
What makes these Methodist universities in the United States so special? Their dedication to current curriculum while highlighting the value of community involvement and service. Three Methodist colleges were in the top ten for community service participation: Emory and Henry, Willamette, and Wesleyan College.
Diversity In U.S. Methodist Colleges and Universities
The nearly one hundred Methodist schools and institutions in the United States are quite diverse:
Methodist colleges and universities can be found in large cities, small communities across the United States, and even rural areas.
The ethnic diversity of American Methodist institutions and colleges is also impressive. The American Methodist church has always been in the forefront of the battle for cultural and racial equality (beginning with the abolition of slavery movement in the 19th century). There are numerous Methodist historical black colleges in the United States as a result of this history. Ebony magazine named six Methodist-affiliated institutions and universities as national models
What if I'm not a member of the Methodist Church?
To attend a Methodist institution or college, you do not have to be a Methodist or even a Christian. These institutions are keen to diversify their student body. Their objective is to establish a student body that is representative of the world outside of the university. To that purpose, Methodist schools and universities aggressively attract students from a variety of backgrounds (such as you, the international student).
What is the Core Principle of Methodism?
Methodist colleges and universities believe that education should touch the whole person. Methodists think that having a connection with God is the only way to be full as a Christian. Even if you disagree with their doctrine, if you feel that everyone has a spiritual side that needs to be developed, a Methodist institution or college may be the appropriate fit for you.
The real worth of education (and faith, and being human in general) is the influence you make on your community and planet, according to Methodism. The goal of education in Methodist colleges and universities is to improve a person's ability to make a difference.
Do Methodist colleges and universities in America accept international students?
Absolutely. Almost every Methodist institution and university in the United States has a department dedicated to recruiting and assisting overseas students as they pursue their college (and post-college) education. As part of your admissions process, you should investigate and contact those departments to explore how each institution may best fulfill your needs.
You may want to explore a concise guide on studying in the United States.
In order not to miss out on prompt updates from careerinfos.com, enter your email address below and hit the subscribe button beneath.
A confirmation link will be sent to your inbox or check your spam mails if its not in your inbox. Make sure you click the link to confirm your subscription in order not to miss any updates from this blog. All comments (related to the post above) should be dropped via the comment section below.