US Jesuit Schools
Seeking To Study At A Jesuit School In The US
International students from all over the world come to the United States to study in Jesuit universities and colleges. These Jesuit universities in the United States provide students a top-notch education while also advancing their faith and academics. Jesuit universities in the United States strive to educate the next generation of researchers and students. Learn more about US Jesuit Schools
Jesuit Education In The US
Intellectual and critical thinking, faith progress, service and leadership are all part of a Jesuit education. Jesuit colleges are private institutions with a strong religious foundation; they all have the same mission and legacy. Jesuit institutions in the United States, like other religious schools in US, offer a liberal arts education with rigorous academics. Professors of distinction impose these stringent academic standards.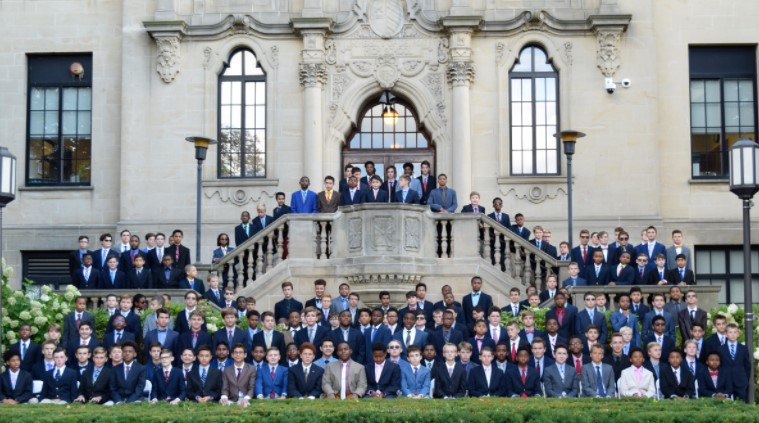 Core Values of Jesuit Schools
In America, Jesuit universities strive to transform both men and women into community workers, preparing them for a life of leadership and dedication to their society and faith. While not all students are obliged to embrace the Jesuit faith, they are all expected to adhere to the essential precepts of justice, honesty, and love for humanity.
The care of the whole person – body, mind, and spirit – is another tenet of Jesuit education. Jesuit universities are founded on these ideals. Though education is the primary focus of Jesuit colleges, enriching the human experience is a critical component.
The Association of Jesuits Colleges and Universities in America
The AJCU is a non-profit organization whose mission is to enhance Jesuit education while also promoting collaboration among member institutions. The AJCU organizes leadership conferences on a regular basis to help these institutions develop the greatest faculty and staff possible.
There are 28 Jesuit colleges and universities in 18 states, with a total enrollment of 220,000 students, including international students. Through the Association of Jesuit Colleges and Universities, all of these Jesuit colleges in the United States work with one another.
Top Jesuit Universities in America
Not only are the Jesuit Colleges in America among the top private and religious universities in the country, but they also house some of the country's and world's most distinguished intellectual institutions. Georgetown University in Washington, DC, is one of the most difficult universities to get into and offers some of the greatest academic programs in the world. In fact, Georgetown was the very first Jesuit college in the United States.
Marquette University, Gonzaga University, and Boston University are among the top Jesuit colleges.
Why Study At A Jesuit University?
In America, Jesuit colleges have a long history of attracting outstanding overseas students who want to study in the US. These institutions are dedicated to providing overseas students with a Jesuit education so that they might endeavor to educate the world with their principles of equality and service. Furthermore, Jesuit colleges are launching an international outreach initiative to promote international education, teaching, and learning. Furthermore, Jesuit colleges in the United States are striving to form new partnerships with universities across the world.
You may want to explore trending scholarships in the United States, for international students
In order not to miss out on prompt updates from careerinfos.com, enter your email address below and hit the subscribe button beneath.
A confirmation link will be sent to your inbox or check your spam mails if its not in your inbox. Make sure you click the link to confirm your subscription in order not to miss any updates from this blog. All comments (related to the post above) should be dropped via the comment section below.