US Baptist Colleges or Universities
Seeking To Attend A Baptist College Or University
Whether you are one of the 100 million adherents of the Baptist denomination worldwide or just want a great education focused on Jesus Christ's teachings, enrolling in a US Baptist Colleges or Universities may be an ideal choice for you.
Who is a Baptist?
The term "baptist" refers to a group of Christian congregations that share similar but not identical doctrines. Four fundamental principles are at the heart of every Baptist church:
Jesus Christ is humanity's savior.
The only reliable source for learning about Jesus Christ is the Holy Bible.
Christians should actively seek out new believers to join them in their religion.
Adults, not children, should be baptized (thus giving the group its name)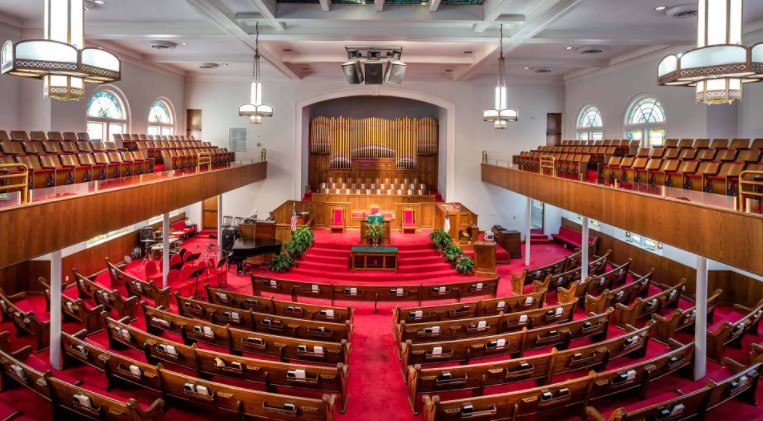 The U.S Baptist Church
The first Baptist church in America was formed in 1639, making it one of the earliest American versions of Christianity. The Baptist church broke into two groups during the American Civil War: The Southern Baptist and the American Baptist.
US Baptist Colleges and Universities
It's impossible to precisely identify all of the prospective Baptist institutions and colleges in America since the Baptist denomination is so diverse. Nearly sixty (60) fully recognized schools and institutions, on the other hand, clearly identify with either the American or Southern Baptist groups. Each city, of course, has a number of seminaries and Bible colleges, as well as those that provide fully approved degree programs.
Interested in studying in the US? The following are some of the most prominent Baptist universities and colleges in the United States:
Top Baptist Universities and Colleges in America
University of Sioux Falls, South Dakota
Baylor University, Texas
Liberty University, Virginia
Eastern University, Pennsylvania
Linfield College, Oregon
Why Attend a Baptist University?
Baptist colleges and universities in the United States provide students with a unique and unusual mix of high academics and spiritual growth in a moral, Christ-centered setting. Like other religious schools in the US, Each school provides students with the chance to deepen their connection with Jesus while also learning how to serve others.
What if I'm not a devout follower of the Baptist faith?
You do not have to be a Baptist to attend a Baptist college or university, but you must be willing to learn about Baptist doctrine. Baptist schools and universities proudly emphasize the importance of their religion in every part of their curriculum. At a Baptist university or college, students who do not share their belief in the necessity of a Christ-centered education are unlikely to thrive.
Are International Students Welcome at Baptist Universities and Colleges in the United States?
Absolutely. Baptists are known for reaching out to people from different cultures and countries. They do this in order to spread the gospel of Jesus Christ over the world.
As a result, Baptist schools and universities across the United States are eager to attract and welcome international students into their academic programs.
You may want to explore US Scholarships for International students.
In order not to miss out on prompt updates from careerinfos.com, enter your email address below and hit the subscribe button beneath.
A confirmation link will be sent to your inbox or check your spam mails if its not in your inbox. Make sure you click the link to confirm your subscription in order not to miss any updates from this blog. All comments (related to the post above) should be dropped via the comment section below.