Canadian Work Permit
Requirements for a Work Permit in Canada
Canadian Work Permit application comes with lot of hassles most times. It's important to remember that if you're making a brief business trip to Canada for activities like training, site visits, or conferences, you might not require a work visa. You can instead apply for a visiting visa. However, you will require a work visa if your employer transfers you to Canada or if you are otherwise employed by a Canadian company.
We'll go through ways to acquire your Canadian work permit with the least amount of difficulty in this post.
Canadian Work Permit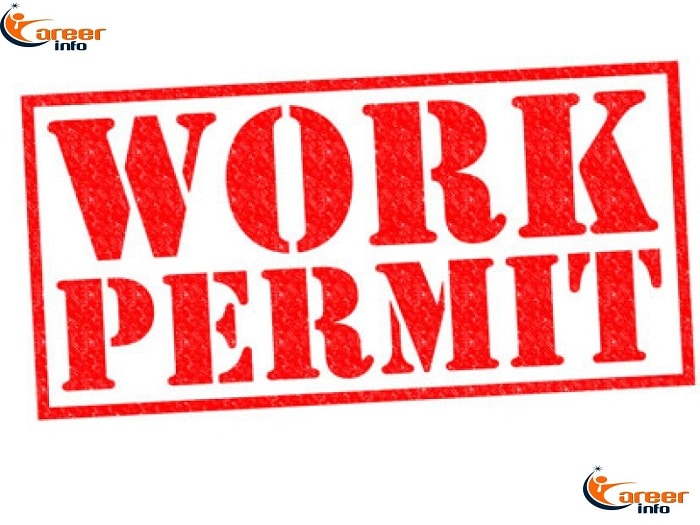 Is a Canadian Work Permit Difficult to Get?
Several international employees who sought careers and employment possibilities in Canada were required to apply for a work visa with the Canadian authorities. With some, the procedure was a breeze, but for others, it was a long and winding route to finding work in Canada.
Is a Canada Work Visa Hard To Get?
Obtaining a work visa in Canada might be challenging, but it is not impossible with expert assistance and company support. A job offer letter and a favorable labor market impact assessment paperwork or score will almost certainly be required for your work visa application, both of which can only be acquired with the aid of a Canadian firm. You may want to explore how to detect a genuine or fake Canadian job offer.
Special work visa options are also available for people in unique situations, such as international graduates and youngsters who desire to live and work in Canada.
Ways to Improve Your Chances of Working in Canada
The following are hacks you can apply to improve your chances of working in Canada.
Obtain the support of your employer
Possess in-demand skills/talents for jobs in Canada.
Determine whether your country and Canada have an international agreement.
1. Obtain the support of your employer
You must have the backing of a Canadian employer in order to work in Canada. The majority of the documentation you'll need for your visa application can only be obtained from a Canadian firm. Documents such as a labor market impact assessment (if relevant), your job contract, and a letter of invitation might be included.
2. Possess in-demand skills/talents
Some other reason for the difficulty in obtaining a work visa in Canada is that a company that desires to engage a foreign worker may not be able to get a positive labour market impact assessment (LMIA) paperwork. A positive LMIA indicates that a Canadian company was unable to fill a specific employment vacancy with a Canadian worker and would need to recruit a foreign worker instead. You may want explore highest paying trade jobs in Canada.
3. Determine whether your country and Canada have an international agreement.
Usually foreign employees from countries with which Canada has signed an international agreement benefit from a two-week processing time for work permits and do not need to submit an LMIA with their applications. Independent professionals, service providers, intra-company transfers, investors, and business tourists are usually allowed to work in Canada for up to 12 months under free trade agreements. You may want to explore best Canadian Provinces to apply for social work jobs.
Countries with free trade agreements with Canada
Chile
Colombia
Korea
Mexico
Peru
United Kingdom
United States of America
Requirements for a Work Permit in Canada
Now, what are the criteria for a work permit in Canada? If you intend to apply for a work permit from outside of Canada, you must meet the following requirements:
A copy of your prospective employer's job offer;
Proof that you satisfy the standards of the job you're applying for;
A photocopy of your valid passport or travel document's information page;
Two ID-size photographs, or you may be asked to provide your biometrics;
A photocopy of your marriage certificate or license;
A copy of the LMIA (Labor Market Impact Assessment); or
An Employment Offer to a Foreign National Not Subject to a Labour Market Impact Assessment (LMIA)
Is an LMIA required to apply for a Canadian visa?
One good news is that you may apply for a Canadian work visa without having to submit an LMIA. The International Mobility Program (IMP) is a work permit program that promotes the economic and cultural interests of Canada. The following are some examples of workers who may be eligible for an LMIA-exempt work permit under the IMP:
Who doesn't need an LMIA?
Francophone employees with specialized skills;
Company transfers;
Foreign employees in Canada who want to stay permanently; and
Workers who meet the requirements of an international free trade agreement
Youth exchange participants i.e the Working Holiday Visa.
How much does a Canadian work permit cost?
An application for a work visa costs $155 in Canadian dollars. The processing period varies based on the program you are eligible for and where you live. The procedure might take as little as two weeks or as long as several months. You might want to learn more about how to get accredited to work in Canada.
In order not to miss out on prompt updates from careerinfos.com, enter your email address below and hit the subscribe button beneath.
A confirmation link will be sent to your inbox or check your spam mails if its not in your inbox. Make sure you click the link to confirm your subscription in order not to miss any updates from this blog. All comments (related to the post above) should be dropped via the comment section below.