Harry Perkins Memorial Scholarships
Apply For Harry Perkins Memorial Scholarships
Harry Perkins Memorial Scholarships at Curtin University in Australia is open for application for the 2022/2023 academic session.
There is a good news, if you're thinking about Studying Australia. Curtin University in Australia is presently accepting applications for the Harry Perkins Memorial Scholarships. In this post, we'll go through the scholarship's value, eligibility, and application procedure in in detail.
Curtin University
Curtin University, originally Curtin University of Technology and Western Australian Institute of Technology, is an Australian public research university with its headquarters in Bentley, Western Australia.
The institution has expanded its footprint to include campuses in Singapore, Malaysia, Dubai, and Mauritius, as well as partnerships with 90 exchange universities in 20 countries. Curtin University has five main faculties and more than 95 specialty institutes.
About Harry Perkins Memorial Scholarships
Bachelor's degrees in Aboriginal Studies, Business and Law, Health Sciences, Humanities, Science, and Engineering are all eligible for Harry Perkins Memorial Scholarships.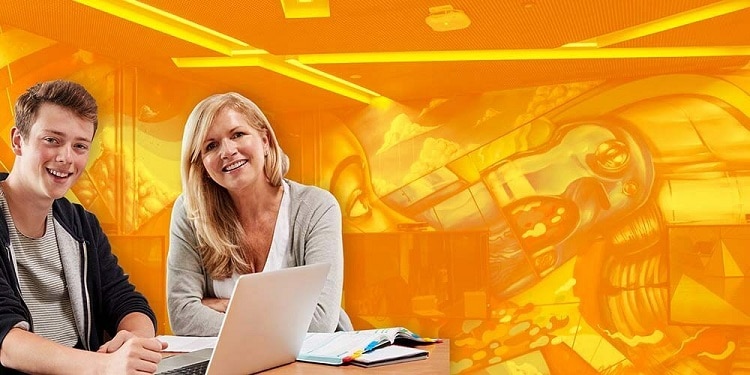 Worth of Scholarships
For the course of the scholar's undergraduate degree (based on a full-time study load of 200 credits per year), the Harry Perkins Memorial Scholarships will give the following:
Total value of AUD 12,000 for a 3 year degree
AUD 14,000 for a 3.5 year degree
AUD 16,000 for a 4 year degree
AUD 20,000 for a 5 year degree
AUD 22,000 for a 5.5 year degree
Note: The Scholarships is partial funding.
Eligibility for Harry Perkins Memorial Scholarships
Applicants must be an Australian citizen, Australian permanent resident, Australian permanent humanitarian, or New Zealand citizen.
You must have selected Curtin University as a first or second preference through TISC to undertake an undergraduate degree.
Candidates must also be relocating from a regional and/or remote area to begin study.
Financial hardship and low socioeconomic status.
How to Apply for Harry Perkins Memorial Scholarships
To apply for this scholarship, here are some steps to follow:
Candidates should access online application form
Applications are to be submitted by using the online application form.
The next step to follow is to complete the application form online:
Application form can be saved at any point of the process
Several scholarships can be applied for at one time
Tips on how to complete your application can be found under the Applying for scholarships link on the scholarships website.
Incomplete applications will not be assessed so once you have submitted, the application status will change to submitted.
Application receipt will be sent to the email address you provided when you created your Curtin account.
Application Requirements
Applications will be assessed by an assessment panel using the following requirement:
Receipt of an offer of a place into an undergraduate degree at Curtin University in 2022
Responses to questions in application form
From a rural or regional background
Financial hardship and socioeconomic status.
The result will be sent via the email address listed through TISC after main round course offers (all successful and unsuccessful candidates will be notified).
Successful candidates (including those who wish to postpone their studies) must return acceptance documents by deadline specified in Terms and Conditions.
Postponement of this scholarship is allowed.
Note:
Scholarship will start from first semester of study
Scholarship will be awarded if there are candidates of sufficient need
Scholarship is not transferable to another university
Application Deadline
The application deadline for Harry Perkins Memorial Scholarships is November 26, 2021.
Visit Curtin University official website for additional information and to apply
You may want to explore other Australia Scholarships
In order not to miss out on prompt updates from careerinfos.com, enter your email address below and hit the subscribe button beneath.
A confirmation link will be sent to your inbox or check your spam mails if its not in your inbox. Make sure you click the link to confirm your subscription in order not to miss any updates from this blog. All comments (related to the post above) should be dropped via the comment section below.