How To Migrate To The UK From The USA
Move From America To The UK
How to migrate to the UK from the USA is a trending topic. A family visa, work visa, entrepreneur visa, and student visa are all UK visa options for Americans looking to relocate to the United Kingdom.
A candidate for a work visa or an entrepreneur visa must have at least 70 or 95 points, respectively.
A family visa can be requested for from within or outside the United Kingdom.
Why Are Americans Moving To The United Kingdom?
The UK has a progressive economy with a rich culture and history. Americans move to the United Kingdom for a variety of reasons, including improved employment opportunities, reconnecting with family, studying, or launching a new business in the UK. Continue reading to learn how to relocate to the United Kingdom from the United States.
How To Migrate To The UK From the USA?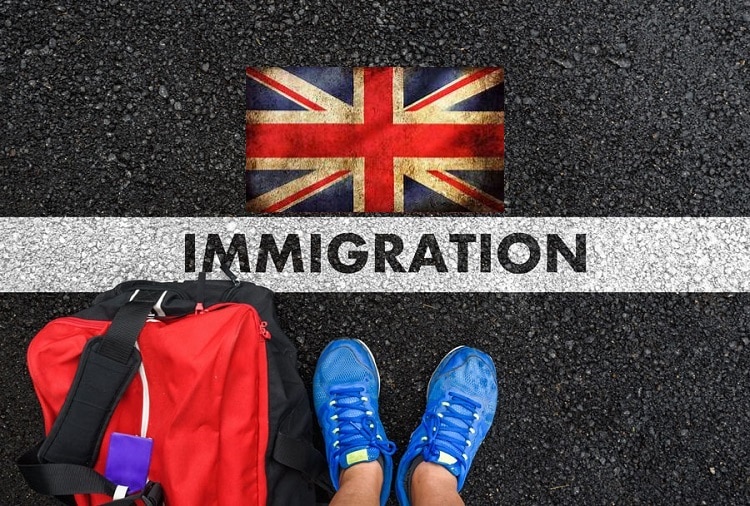 When relocating permanently to the United Kingdom, an American citizen can select between two types of visas: family reunification visas and employment visas. Some people opt to relocate to the United Kingdom by first applying for a student visa and then converting their status to a work visa.
Migrate To The UK From the USA On A Work Visa
Citizens of the United States, like citizens of all other non-EU/EFTA countries, must apply for a Tier 2 work visa in order to relocate and work in the United Kingdom. A work visa is only valid for five years and one month. It can be renewed or used to apply for Indefinite Leave to Remain (ILR) if necessary. These visas are available in four categories;
Sportspersons
Intra-company transfers
Minister of Religion
Skilled workers
Requirement For UK Work Visa
To be eligible for this visa, you must meet the following requirements:
The candidate must have a job offer from a reputable employer in the United Kingdom.
The candidate must possess the equivalent of a UK bachelor's degree.
The applicant must have either a diploma or one year of relevant work experience to be considered for the post.
Three years of working experience
The candidate must receive at least 70 points on a point-based examination of his or her qualifications and skills.
A minimum of £945 must be available to the applicant. If the visa application includes dependents, an extra £630 must be supplied per dependant.
The applicant's age, credentials, sponsorship, language abilities, projected wages, and finances available are all taken into account when awarding points. To receive points for English proficiency, the candidate must either be from a nation where English is the native language or have a score of at least 6.5 on the IELTS exam. A distinct number of points is assigned to each characteristic.
Required Documents For UK Work Visa
The documents required when applying for a work visa are
Completed visa application form
Recent passport sized photographs
Valid passport with at least one blank page
Bank statements from the past 6 months
Proof of accommodation in the UK
Detailed itinerary
Tuberculosis test results
Proof of paid visa application fees
Biometric information
Copy of job offer letter
Criminal record certification
Police registration certificate
Migrate To The UK From The USA On A Family Visa
Citizens of the United States with family relations in the United Kingdom can apply for a family visa to move to the United Kingdom. These are qualified for the following:
A spouse who is a permanent resident of the United Kingdom
A parent of a British spouse
Kids born in the United Kingdom
A UK resident's handicapped, ill, or elderly dependant relative
A former UK resident's widowed/separated spouse
A family visa can be sought for from outside the UK or from within the UK if changing status from another form of visa to a family visa is required.
Required Documents For A UK Family Visa
The documents required when applying for a family visa are:
A completed visa application
Valid health insurance
UK biometric residence permit
Information on criminal history or immigration history
Results of a tuberculosis test
Proof of proficiency over English
Proof of having sufficient funds
Recognition of qualifications
Document certifying that the relative in the UK takes financial responsibility for the applicant
Proof of sponsor's financial capability
Joining Your Spouse In The UK
A citizen of the United States can also apply for a UK spouse visa to marry a UK resident. The following papers are necessary in this case:
Proof of your plan to marry a British citizen.
The couple's future address
Proof of having reserved a wedding/civil partnership venue.
If either person has previously been married, proof of unmarried status is required.
Migrate To The UK From the USA On A Student Visa
If you don't have a definite work offer from a UK business or family members who may sponsor a family visa, a UK student visa may be an option. A Tier 4 visa is what it's called. It is typically issued for a period of one year. People who have been accepted into a UK educational institution are awarded a student visa. Learn how to send transcript to WES for verification.
Requirement For A UK Student Visa
The following are the requirements for this visa:
The candidate has been accepted into a full-time educational program in the United Kingdom.
Unless he or she is a government-sponsored student, the candidate must study B2 level English from the
Common European Framework of Reference for Languages.
The candidate must be able to financially support himself or herself in terms of tuition and living expenses.
The applicant must demonstrate that he or she will not be reliant on government funds.
After finishing the course, the candidate must plan to return to his or her native country.
The applicant must be able to communicate in English.
Learn more about trending scholarships in the UK.
USA To UK Migration On An Entrepreneur Visa
If a US citizen plans to start a business in the UK and has access to at least £ 50,000 or £ 200,000, he or she can apply for an entrepreneur visa. At least two new employment for British nationals, EU citizens, or EEA citizens should be created by the new firm.
The visa is valid for 3 years and 4 months and can be renewed for another 2 years or used to apply for permanent residence.
The applicant must receive at least 95 points on the visa point scale to be considered for this visa.
Documents Required For A UK Entrepreneur Visa
The documents required for this visa include:
Current passport
Recent passport photograph
Proof of having access to required funds
Business plan
Proof that the applicant can support themselves financially
Proof of sufficiency in English
A clean criminal record
Results of a tuberculosis test
You may want to learn how to move to the UK from South Africa
In order not to miss out on prompt updates from careerinfos.com, enter your email address below and hit the subscribe button beneath.
A confirmation link will be sent to your inbox or check your spam mails if its not in your inbox. Make sure you click the link to confirm your subscription in order not to miss any updates from this blog. All comments (related to the post above) should be dropped via the comment section below.