How To Immigrate to UK from Spain
Types Of UK Visas And Permits
How to immigrate to UK from Spain is a thought considered by most Spaniards. Whether you are an EU or non-EU citizen, you will have to go through the entire visa process if you are relocating to the UK from Spain. The UK's new immigration system, like Canada and Australia's, is a point-based system in which any aspirant going to the UK from Spain must obtain 70 points. Continue reading to learn how to immigrate to UK from Spain.
How To Immigrate to UK from Spain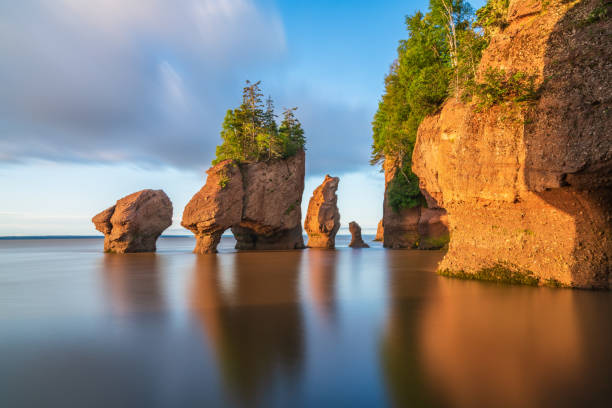 What Kind of Visas Does UK Offer?
The United Kingdom has a strong economy, which draws a large number of emigrants from all over the world who wish to make a permanent home in the country. For those coming to the UK from Spain, this nation offers a variety of visas and permits. The following are some of the visas and permits that the United Kingdom offers:
Types Of UK Visas And Permits
UK Family Visa
There are several types of family visas available for people who want to;
Settle in the UK with an established person or a British citizen.
Marry or form a civil partnership with a financially stable person or a British citizen. Learn how to apply for a UK Spousal Visa.
Visit relatives in the United Kingdom;
UK Work Visa
Tier 1, tier 2, and tier 5 visas are three of the visas that the UK gives to those who want to move to the UK for employment. Learn about most-in demand jobs in the UK.
UK Study Visa
You can still study in the United Kingdom as a Spanish citizen, but you must first apply for a UK Study visa. The United Kingdom offers a variety of study visas to students of various ages.
This include:
The tier 4 study visa, which allows kids aged 4 to 17 to study in England, and the same visa is also utilized by adults who wish to continue higher education in the United Kingdom.
In the United Kingdom, there are also student visit visas and school tour visas.
UK Visit Visa
For short business travels and tourism, you can obtain a visit visa to the United Kingdom. Tourist visas are generally given for six months, and short business trip visas are usually handled in the same way.
EEA Family Permit
A family permit from the European Economic Area (EEA) allows a person to enter and reside in the United Kingdom.
UK Visa Extension
If you are in the UK on a work or study visa, you may apply for a stay extension through UK visa extension and lawfully extend your stay.
UK Tier Visa
This is a point-based visa category system that evaluates an application based on a variety of characteristics such as English competence, age, and so on. Skilled workers, unskilled employees, high-value migrants, temporary workers, and adult students are all eligible for UK tier visas. Learn about highest paying companies in the UK.
How do Spaniards approach the visa application process for UK Visas?
The majority of UK visa applications are completed online, so anyone wanting to relocate to the UK from Spain should begin the application process three months ahead of time to avoid wasting time.
All UK visa applications will require you to supply specific papers and information as a Spanish citizen. The specific documents and information you must give is determined by the type of visa you select.
Documents Required To Apply For UK Visa
So, if you wish to relocate to the UK for employment, education, or to reunite with family, here is a general documentation guide:
Passport;
Evidence of your ability to sustain yourself or your family in the United Kingdom;
A test certificate demonstrating your level of English proficiency;
Birth and marriage certificates are required for family visa applications.
A certificate of sponsorship is required for work visa applications.
Confirmation of acceptance for study is required for student visa applications.
If any of your documents are written in Spanish, you must get them translated by a professional translation.
Points-Based System In UK
According to the new UK immigration system, applicants travelling to the UK on a skilled worker visa from Spain must obtain 70 points on a point-based system. This system consist of both required and tradeable points.
The following points are required:
B1 level of English language competency (10 points);
Have a job that requires a certain degree of expertise (20 pts);
If you obtain a job offer from a firm in the United Kingdom that has a sponsorship license (20 points);
You will earn 20 points higher if your employment pays between 20,480 and 23,039 pounds per year.
Tradeable points, on the other hand, are as follows:
Having a PhD in a STEM field and working in a related field (20 points);
Get a job in a high-demand field (10 points);
Obtain a position in a related PhD field (10 points);
a salary of at least 25,600 pounds (20 points);
At least 90% of the market rate for the profession's wage or greater (10 points);
You may want to explore highest paying part-time jobs in the UK.
In order not to miss out on prompt updates from careerinfos.com, enter your email address below and hit the subscribe button beneath.
A confirmation link will be sent to your inbox or check your spam mails if its not in your inbox. Make sure you click the link to confirm your subscription in order not to miss any updates from this blog. All comments (related to the post above) should be dropped via the comment section below.