How to Work in Canada's Mining Industry
Top Provinces to Find Mining Jobs in Canada
How to Work in Canada's Mining Industry is mostly surfed by those who desire a mining career in Canada.
Why would you want to work in the mining sector in Canada?
There are several alternatives to explore with over 100 visa schemes that allow foreign employees to come to Canada on a temporary or permanent basis. To identify the most effective options, we'll go through two popular visa programs that not only enable you to work in Canada but also allow you to migrate with your family to Canada.
How to Work in Canada's Mining Industry
Express Entry System
So if you're a qualified professional such as an engineering technician, mine supervisor, or geologist and want to work in Canada's mining sector, the Express Entry immigration procedure is one of the quickest and easiest methods to do so. Once your application is approved, you will be granted a Canadian permanent residence visa. A significant advantage of going the Express way is that you do not need to obtain a mining job in Canada to qualify for an Express Entry program, but it may increase your PR score by 50-200 points!
Benefits of Express Entry
There is no requirement for a job offer, but you will need settlement cash.
Applications are processed in 6 months.
Except if you are a provincial nominee, you can live and work anywhere in Canada.
For your convenience, the full procedure is conducted online.
Canadian Work Permit
Obtaining a Canadian work permit addresses the fuzz on how to work in Canada's mining industry. With a temporary work visa, intermediate skilled mining employees such as laborers and machine operators can strive towards a permanent future in Canada. To qualify for a work visa that would allow you to work in Canada temporarily, you must have a job offer. The Canadian work permit is granted in conjunction with your temporary residence visa and specifies who you may work for, where you can work, and how long you can remain in the country. You may want to explore how to get accredited to work in Canada.
Working experience in Canada is a good way to get a foot in the door for permanent residency later on. Through a few immigration schemes, such as the Provincial Nominee Program, Canada favours individuals with local job experience.
Also See: How To Sell Gold For Cash or Online
Top Provinces to Find Mining Jobs in Canada
Canada is often regarded as a mining powerhouse. Canada, the world's second-largest country, is the global leader in potash production and is in the top five global producers of non-metals such as gemstones and gold, as well as metals such as platinum and aluminum. You may want to explore highest paying engineering jobs for immigrants in Canada.
Foreign employees can find well-paying jobs in Canada's mining sector in a variety of roles ranging from millwrights to assayers, buyers to chemical engineers. Canada is also well-known for providing several pathways to permanent residency for skilled and intermediate level international workers with in-demand talents.
However, where should you begin your employment search? The top provinces in Canada for mining jobs are shown below.
Top Provinces in Canada for Mining Jobs
Quebec
Ontario
British Columbia
Work in Canada's Mining Industry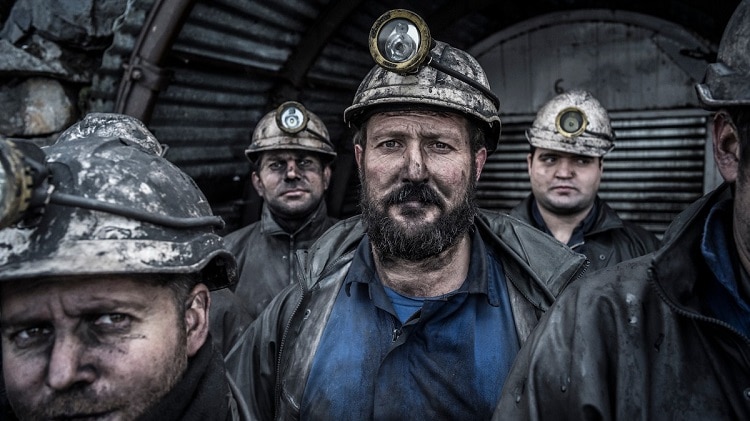 Where Are The Biggest Mining Provinces in Canada?
The bulk of mining activity and output in Canada is concentrated in Quebec, Ontario, and British Columbia. When searching for mining employment in Canada on job sites such as Indeed, be sure to limit your search to these mining major provinces and regions.
1. Quebec
Key Facts
Quebec is one of the world's rare producers of niobium, titanium dioxide, cobalt, and platinum;
It is Canada's greatest producer of iron concentrate and zinc, and its second-largest producer of gold.
Quebec is ranked sixth in the Fraser Institute's 2017 list of the world's most appealing countries for mining investments.
Minerals mined in Quebec in 2016 originated from 27 operating mines and about 530 surface mining sites.
As Canada's largest province, it's no surprise that Quebec accounts for one-fifth of the country's mining production.
The vast French-speaking province contains Canada's most diverse mining sector, which includes mining operations such as iron ore, zinc, gold diamonds, and many more.
Mining operations are spread across the province, from the main metropolis of Montreal to the more rural northern areas. You may want to explore how to immigrate to Quebec.
2. Ontario
Key Facts
Ontario is Canada's largest mineral producer, with a total value of CAD $10.1 billion in 2018.
Ontario is one of the world's safest mining jurisdictions, and mining is one of Ontario's safest sectors, with a 96 percent improvement in lost time injury frequency over the last 30 years.
The average weekly salary in Ontario mining is 77% greater than the provincial average industrial wage.
More than 40,000 people are employed in Ontario's mining supply and service industry.
Mineworkers make CAD $1,791 per week on average, while mining support workers earn CAD $1,815 per week. You may want to learn about highest paying trade jobs in Canada.
Mining businesses in Ontario are among the most environmentally friendly.
Mine site rehabilitation, environmental engineering, and environmental technology cost companies an estimated CAD $103 million each year.
Other mining vocations, like as drillers and blasters, are in high demand in this region. You may want to explore how to immigrate to Ontario.
3. British Columbia
Key Facts
British Columbia boasts a thriving venture capital industry and an innovative culture.
Vancouver has the greatest concentration of mining firms.
British Columbia is Canada's largest coal exporter, with a CAD $6.5 billion market value.
The mining sector in British Columbia directly employed over 10,000 people in 2017.
British Columbia is one of the best provinces in Canada for finding mining jobs. The province is the greatest producer of copper, steel making and coal in Canada, the second largest producer of silver, and the only producer of molybdenum.
A miner in British Columbia may make $1,616 per week.
In this province, mine employees, among other vocations, are in high demand. You may want to explore how to immigrate to British Columbia.
Mining Activities Across Canada
Each of Canada's 13 provinces and territories specializes in a different type of mining. Saskatchewan, for example, is the greatest producer of potash, whereas British Columbia produces the majority of Canada's coal. Take a peek at the many mining operations taking place in the Canada below.
Mining Activities In Canada

Province
Mining-related activities
Saskatchewan
Uranium, gold, potash, coal
Alberta
Coal
Brititish Columbia
Metallurgical coal, aluminum, copper, gold, molybdenum, lead, zinc
Prince Edward Island
Peat, sand, gravel
Ontorio
Gold, palladium, platinum, copper, zinc, diamonds, nickel, cobalt, silver, salt, uranium refining
Northwest Territories
Diamonds, Nunavut, gold, iron
Manitoba
Nickel, cobalt, copper, zinc, gold
Quebec
Gold, iron, copper, zinc, diamonds, silver, titanium, nickel, cobalt, platinum, aluminium
Newfoundland and Labrador
Gold, iron, copper, nickel refining, cobalt
New Brunswick
Zinc, lead, metal smelting
Nova Scotia
Gypsum, gold, coal
Yukon
copper, gold, silver
You may want to explore how to immigrate to Canada.
In order not to miss out on prompt updates from careerinfos.com, enter your email address below and hit the subscribe button beneath.
A confirmation link will be sent to your inbox or check your spam mails if its not in your inbox. Make sure you click the link to confirm your subscription in order not to miss any updates from this blog. All comments (related to the post above) should be dropped via the comment section below.