How To Immigrate to Canada from the UAE
Canada's Top Immigration Pathways from the UAE
How To Immigrate to Canada from the UAE is mostly asked by Emirati citizens.
Today, there are roughly 20,990 Emirati citizens in Canada, and the number is increasing every year for numerous reasons. Continue reading to find out how you may move to Canada from the United Arab Emirates.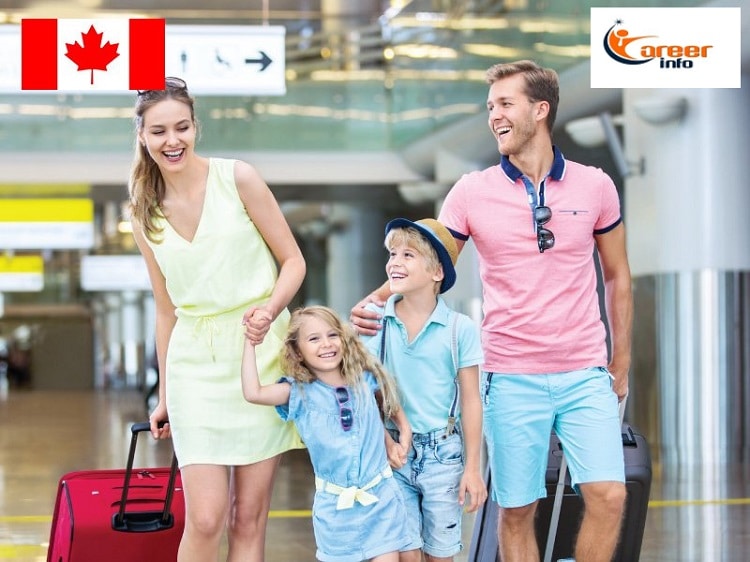 Why Immigrate To Canada From UAE
Canada offers a plethora of new career options with competitive earnings and benefits, is one of the world's most multicultural and tolerant countries, and is one of the safest locations to raise a family.
Canada's Top Immigration Pathways from the UAE
We'll look at some of the immigration routes to Canada from the United Arab Emirates in this post. Continue reading to learn more on how to immigrate to Canada from UAE
1. Immigrate Through Express Entry
From the United Arab Emirates, there are several immigration alternatives to Canada, the most common of which being the Express Entry system. The Express Entry system was created to make it easier for qualified and experienced employees from all around the world to migrate to Canada quickly.
Express Entry Programs
The Express Entry system manages three programs that issue Invitations To Apply (ITA) for permanent residency every two weeks:
Federal Skilled Worker Program;
Federal Skilled Trades Program; and
The Canadian Experience Class
The advantage of the Express Entry system is that it not only has a six-to-eight-month average visa processing period, but it also allows you to immigrate to any province or territory in Canada without having any work experience or a job offer. Having both, on the other hand, may provide you an advantage as compared to other applications, since only the top-ranked candidates would be granted ITAs for permanent residency.
2. Immigrate to the Province of Your Choice
If Express Entry isn't for you and you'd rather transfer your family to a specific province and have the security of knowing that you'll have a job offer when you arrive in Canada, the Provincial Nominee Program (PNP) may be the right choice.
You have two options for expressing your interest to relocate to a certain province or territory:
You can apply through a PNP program related to Express Entry, which requires that you have an Express Entry profile.
The second option is to apply directly to your preferred province or territory.
PNP Application Timeframe
Previously, PNP applications might take up to 15 to 18 months to process, and this is still the case for individuals who use the paper application process.
If you apply to the British Columbia PNP, however, the procedure may be completed in as little as two to three months if you use the online process.
Express Entry Versus PNP
The primary distinction between Express Entry and a specific PNP is that you will be limited to living and working in that province or territory. You'll also need a genuine employment offer from that province, as well as work experience in your chosen industry. Although it is not required for all Express Entry programs, it might help you improve your Comprehensive Ranking System Score (CRS), which is used to rank Express Entry applicants.
3. Immigrate to Atlantic Canada
You may be acquainted with Express Entry and have contemplated settling in a few Canadian provinces, but have you considered migrating to Canada's Atlantic coast?
Most Emiratis disregard the Atlantic provinces of Canada when deciding where to settle in Canada:
Atlantic Provinces
All four provinces strike a perfect balance between the rural beauty of small town living and all of the contemporary conveniences of large city life without the commotion. As a result, these four provinces are ideal for starting a family in Canada. In Atlantic Canada, there are several places of worship, mosques, and Muslim academies for your children to attend.
4. Move to Canada as a Student and Stay
Emiratis who choose to study at a Designated Learning Institution (DLI) in Canada will have a variety of alternatives for staying and working in Canada, one of which is the Post Graduation Worker Permit Program (PGWPP). The trick is to select a lengthier study program because you will only be permitted to stay and work in Canada for the duration of your Canadian study program.
Under various PNPs, there are also graduate and skilled worker programs that can lead to permanent residency. Whether you chose to return home or utilize studying in Canada as a stepping stone to permanent residency in Canada, you will have a world-class education that will only propel you to greater heights in your future professional growth.
5. Work in Canada Temporarily
Another option to reside in Canada is through this route. Many UAE residents prefer to migrate to Canada on temporary work visas or permits. This not only expedites your ability to begin working in Canada, but it also allows you to have sufficient work experience to apply for different permanent residency options. You may want to know how to get accredited to work in Canada.
Occupations in practically every area are in high demand in Canada, notably in the following industries:
In-demand Jobs Sectors in Canada
Information Technology
Medical Sectors;
Mining and Gas;
Transportation and Logistics;
Education;
Manufacturing & Production; and
Agriculture.
Searching For Jobs In Canada
When looking for jobs in Canada, it's crucial to do your research and find out which regions or territories your skills are in demand. You may want to explore best jobs for immigrants in Canada.
This will increase your chances of not just securing job in that province, but also of being invited to apply for permanent residency.status once you have gained sufficient Canadian work experience. Learn how to work in Canada without work experience.
In order not to miss out on prompt updates from careerinfos.com, enter your email address below and hit the subscribe button beneath.
A confirmation link will be sent to your inbox or check your spam mails if its not in your inbox. Make sure you click the link to confirm your subscription in order not to miss any updates from this blog. All comments (related to the post above) should be dropped via the comment section below.